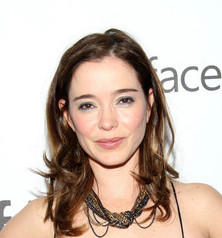 Hollywood star Marguerite Moreau first appeared in an episode of The Wonder Years in 1991. The following year, she made her cinematic debut as Connie Moreau in the The Mighty Ducks, which she reprised in the sequels D2: The Mighty Ducks and D3: The Mighty Ducks. She also starred as Julie in the movie Free Willy 2: The Adventure Home. She was also active on television with mostly guest roles, as well as recurring parts in The Secret World of Alex Mack and Blossom.
Later in 2001, she starred as Katie Finnerty in the comedy film Wet Hot American Summer. After this, she starred as Jesse Reeves in Queen of the Damned. She then had performances in some movies, including Easy, Runaway Jury, The Uninvited, Beverly Hills Chihuahua, and Ingenious, among others. At the same time, she portrayed Susan "Sadie" Atkins in the TV film Helter Skelter.
Her first regular role on TV was as Monica Young in the teen drama series Life as We Know It. She went on to have recurring parts in such shows as The O.C. and Parenthood. From 2011 to 2013, Moreau starred as Linda in Showtime's Shameless, as well as appeared as Dr. Emma Marling in some episodes of Grey's Anatomy. She then reprised her role as Katie in the TV series Wet Hot American Summer: First Day of Camp. Her latest works on film was in 2019's Into the Ashes and Paddleton.
In her 40s, Marguerite Moreau stays fit and healthy by watching what she eats. While she doesn't implement any strict diet plans, she makes efforts to focus on clean, whole foods. Her diet plan mainly combines lean meat, healthy fats, complex carbs, and whole grains. She also incorporates greens into her diet on a daily basis so she's big on veggies. When craving for sweets, she instead eats fruits or makes her own smoothies. Ocassionally, she indulges in her cravings because she doesn't want to be to strict about it.