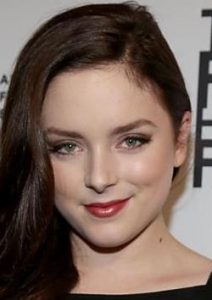 Hollywood star Madison Davenport started her professional acting career in 2005. She debuted in one episode of Numb3rs. This was followed by a couple more one-time roles on television. That same year, she also had her first movie role in Conversations with Other Women. She next had a voice role in Over the Hedge and Hammy's Boomerang Adventure. In 2007, she starred in the TV film While the Children Sleep.
The following year, she gained fame for her role as Ruthie Smithens in the movie Kit Kittredge: An American Girl. She simultaneously appeared in the films Humboldt County, Ponyo, Parasomnia, and The Attic Door. In the 2010s, she first starred in the TV movies Amish Grace and Dad's Home. Afterward, she played recurring character Ethel in Shameless.
Following this, she landed the part of Emily Harper in the short-lived show Save Me. From 2014 to 2016, Davenport became widely known for her portrayal of Kate Fuller/Amaru in From Dusk till Dawn: The Series. Her career further flourished after starring as Ashley Wheeler in HBO's Sharp Objects. This year, she guest-starred in an episode of Black Mirror. She also had performances in the films Jack and the Beanstalk, The Possession, Noah, Sisters, and A Light Beneath Their Feet.
The 23-year-old actress stays in shape by following a healthy diet. While she doesn't believe in strict diets, as well as the fad ones, she knows it's crucial for her to focus on proper nutrition. Of course, proper nutrition doesn't involve starving herself. Being mindful of her food choices, she cuts back on red meat, salty and fatty foods, and anything processed. That's why she tries her best to avoid eating fast foods, no matter how busy she gets. The Madison Davenport diet plan usually consists of fish or chicken with salad. She also snacks on nuts, fruits, smoothies, and yogurt.