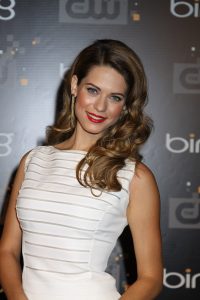 Hollywood actress Lyndsy Fonseca debuted as Colleen Carlton on the soap opera The Young and the Restless, which she starred in from 2001 to 2005. At the same time, she played recurring role Jenn Cardell on Boston Public. She later had roles in the TV movies I Do, They Don't, Ordinary Miracles, and Cyber Seduction: His Secret Life. She later became known for her recurring role as Penny Mosby in the sitcom How I Met Your Mother.
In 2006, she had her first movie role in Intellectual Property. She next starred in the film Remember the Daze, as well as played recurring character Donna on Big Love. From 2007-2009, she also became known for appearing as Dylan Mayfair on Desperate Housewives. It was, however, her role as Alex Udinov on Nikita that gained her mainstream fame.
At the same time, she starred as Katie Deauxma in the 2010 film Kick-Ass. She reprised her role in the sequel Kick-Ass 2. Other films during this period include Hot Tub Time Machine, The Ward, The Escort, Moments of Clarity, and Curvature. Back on television, she also played Angie Martinelli on Marvel's Agent Carter. She recently starred on the Syfy series The Haunted, but the show was never aired.
Apart from her clean diet plan, the actress stays in shape by sticking to an active lifestyle. For her role on Nikita, she upped her workout routine in order to prepare her body for the grueling action scenes. Being a dancer, making the necessary adjustments weren't as rigorous but a challenge nonetheless.
"We did a lot of conditioning. We learned how to use guns, take them apart and put them together. We went to the range. We did a lot of stunt training. It was so fun," said the actress about her training for the show. Her normal workout routine, meanwhile, consists of cardio and a combination of full body workouts. She also performs strength training to achieve more toned muscles.