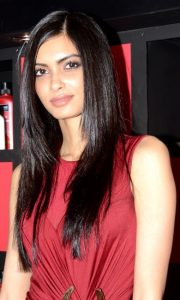 Indian actress and model Diana Penty primarily works in Hindi cinema. She started her entertainment career as a model, where she succeeded. As a model, she booked jobs with prominent fashion houses in India. Afterwards, she decided to pursue a film career. She only began acting in the 2010s. Her debut was in the feature film Cocktail. This was released in 2012. Her first film was a remarkable part for her. It even garnered her a Filmfare Award nomination for Best Female Debut. She didn't have a role after this. She actually had a hiatus of about 4 years before returning with 2016's Happy Bhag Jayegi. As a model, she is known for endorsing the brands TRESemmé and Nokia.
The 31-year-old actress and model has a very slender body. Of course, this is not surprising since she's a model. Her height of 5'10 also makes her thin frame more notable. She's not only slim, she's also fit and lean. She appears to have a svelte frame, but she also looks healthy. This is because she observes proper nutrition and executes her fitness plan regularly. Generally, she practices a healthy lifestyle. She exercises and she eats right. She stays away from heavy partying and unhealthy foods. Though she allows herself to indulge in her cravings, she does it in moderation.
In an interview, she said about her diet: "I can't function without a good breakfast, so a platter of fruit along with a cup of tea, followed by eggs and brown bread, is essential. Lunch is usually a large plate of rice—I love rice—dal, chicken curry and vegetables. At teatime, I eat a sandwich, with either a chicken or cheese and tomato filling. I make sure dinner is my lightest meal of the day, and it usually includes some protein and vegetables or salad." Her guilty pleasure? Chocolate and chips!