Early Life and Hollywood Breakthrough
Kelly Ann Hu was born on February 13, 1968 in Honolulu, Hawaii to engineering drafter Juanita and salesman and exotic bird breeder Herbert Hu. Her parents divorced when she was a child. She has a brother, Glenn, who is a Resource Manager in the US Army.
She studied at Maʻemaʻe Elementary School and Kamehameha Schools in Honolulu, Hawaii and graduated from Pepperdine University in Malibu, California. As a child, she was interested in singing, dancing, as well as martial arts. She then began joining beauty pageants and won the title of Miss Hawaii Teen USA.
She then competed in the Miss Teen USA 1985 pageant and became the Miss Teen USA pageant's third titleholder in history and its first Asian American winner. After this, she modeled in Italy and Japan. In Italy, she became known after appearing in a series of television commercials for Philadelphia brand cream cheese.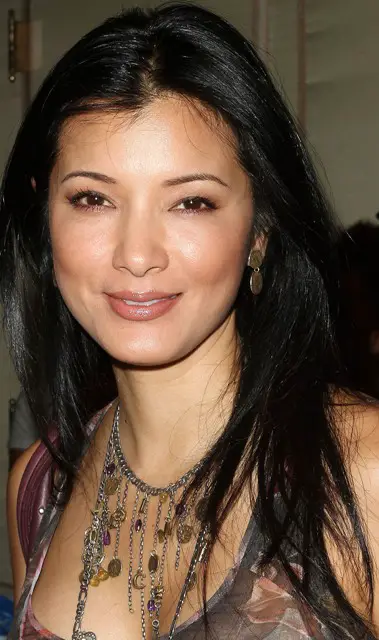 In 1993, she won the title of Miss Hawaii USA, becoming the first former Miss Teen USA to win a Miss USA state title. She then entered the 1993 Miss USA pageant where she finished in the fourth place. Her acting career initially started in 1987 after appearing in three episodes of the television series Growing Pains.
In the next few years, she landed guest spots in such TV shows as Night Court, Tour of Duty, and 21 Jump Street. In 1989, she made her film debut in Friday the 13th Part VIII: Jason Takes Manhattan. Her next film came two years later with Oliver Stone's 1991 biopic The Doors playing the role of Dorothy.
Later in 1991, she appeared as Suzie in Harley Davidson and the Marlboro Man. She next appeared in 1993's Surf Ninjas and 1995's No Way Back and Strange Days. During this time, she also made guest appearances in the TV programs Raven, Burke's Law, Melrose Place and Renegade.
After appearing in the made-for-television film Star Command (1996) and in the comedy movie Fakin' da Funk (1997), she gained recognition for her role as Insp. Michelle Chan in the TV series Nash Bridges and played Grace "Pei Pei" Chen in the TV series Martial Law from 1998 to 2000.
She then made her breakthrough as Cassandra in the 2002 action feature The Scorpion King, starring opposite Dwayne "The Rock" Johnson, Grant Heslov, and Michael Clarke Duncan. It follows the story of Mathayus the Scorpion King, a character that was also featured in 2001's The Mummy Returns. The movie received mixed reviews from critics but was a commercial success with a worldwide gross of over $165 million against its production budget of $60 million.
In 2003, she starred as Sona in the action movie Cradle 2 the Grave, starring alongside Jet Li and DMX. Despite the film's negative reception, it was a box office success, earning more than $56 million on a $25 million budget. That same year, she joined the cast of the superhero film X2 as Yuriko Oyama/Lady Deathstrike.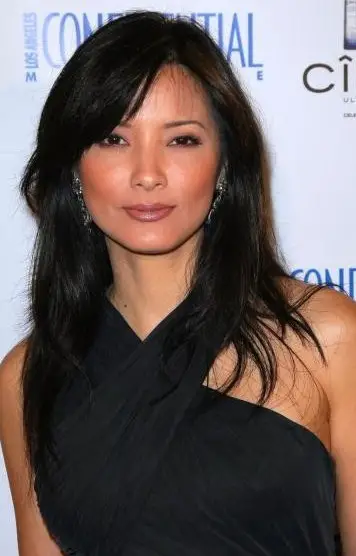 Subsequent Projects and Plastic Surgery
X2 is the second installment in the X-Men film series. It received wide acclaim from critics and became a major box office success as well, earning over $407 million on a $110 million budget. During the next few years, she starred in the movies Underclassman (2005), Americanese (2006), Undoing (2006), and Devil's Den (2006).
From 2005 to 2006, she became known for her recurring role as Detective Kaile Maka in CSI: NY. She also appeared in the made-for-television movies The Librarian: Quest for the Spear and Mayday and starred alongside Hayden Panettiere in the direct-to-DVD film Shanghai Kiss.
Over the next few years, she appeared in less prominent movies, including The Air I Breathe, Stiletto, Farm House, Dim Sum Funeral, The Tournament, What Women Want, Almost Perfect, and White Frog.
Kelly Hu's Asian beauty has caught the attention of international audience since appearing as the female lead in The Scorpion King. Since she has worked as an actress primarily in Hollywood, one would wonder if the actress has had any plastic surgery to make changes on her physical appearance.
According to some observers, the Cradle 2 the Grave actress has maintained her natural look over the years and doesn't show any signs of an attempt to make a dramatic transformation. Her eyes remain slanted, her nose round and her hair dark.
Unlike other Oriental beauties who have opted to have an eye lift and a nose job to make their looks more Westernized, Hu chose her original appearance even though she has been in the show business for quite a long time. Because of this, people consider Hu as a fine example of an Oriental beauty who embraces her natural looks by refusing to change it with plastic surgery.