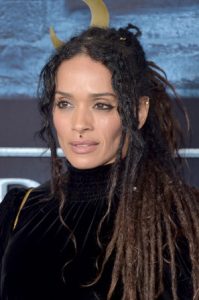 Hollywood star Lisa Bonet started her career in the 1980s. She made her debut in an episode of St. Elsewhere. She next landed her breakout role as Denise Huxtable in the sitcom The Cosby Show, which earned her prominence. She played the said role from 1984 to 1991. In 1987, she made her movie debut in Angel Heart. She also reprised her role as Denise in the spin-off A Different World. Following this, she had roles in the films Bank Robber and Final Combination.
She later starred in the film Enemy of the State. In the 2000s, she performed in the movies High Fidelity and Biker Boyz. She later appeared as Maya Daniels in the series Life on Mars. From 2014 to 2015, she played Sky Van Der Veen in the series The Red Road. She currently has a recurring character in the Showtime series Ray Donovan, playing the part of Marisol. Meanwhile, her latest work on the big screen was in 2013's Road to Paloma.
Lisa Bonet is already in her 50s but it sure doesn't show. For one, she takes care of herself by following a clean diet plan. "I'm all about putting food in my body that nourishes me," she said in an interview. She now avoids gluten as part of her clean diet. In the beginning, she admitted that she was skeptical about the gluten-free diet. But it proved to be helpful when her daughter got sick and they found out that it was because of gluten. "We took the gluten away, and it's been such a big change," she said.
She also shared: "I pay for a gluten-free sourdough bread that's baked fresh every week. A typical breakfast at home would be seasoned bone broth from Real Food Devotee, scrambled eggs cooked in coconut oil and the sourdough bread toasted with raw butter."