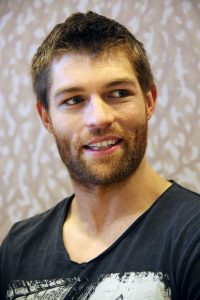 Actor Liam McIntyre had his career beginnings by acting in a couple of short films in 2007. In the 2010s, he started working on television with his debut in an episode of The Pacific. He also played Bradley Hewson in the Australian soap opera Neighbours, followed by his role as Sergeant Matt Connor in the Australian show Rush. His breakthrough came after landing the titular role in the Hollywood series Spartacus.
He played the said part from 2012 to 2013. Following this, he starred as Detective Dan Wild in the TV movie The Killing Field. He next appeared as Sotiris in the movie The Legend of Hercules. From 2014 to 2016, he played Mark Mardon / Weather Wizard in The Flash. More recently, he starred in the films Security, Troll Bridge, and Suicide Squad: Hell to Pay. He also played Dr. Eli Nader in the Australian series Pulse in 2017.
For his lead role in the show Spartacus, the actor underwent vigorous training to become more ripped. Playing a legendary warrior, he knew he needed to up his workout routine in order to achieve the desired physique. Of course, it wasn't just for gaining muscles and looking well-built, it was also to increase his strength and agility needed to perform fight scenes. In an interview though, the actor admitted the training was way more exhausting than he had expected.
He said: "So much working out. It's horrible. We film 14 hours a day and then we'd train for two hours a day and you pretend you'd sleep, but you were just amped up on testosterone." Liam and the rest of the cast actually had gone through a "gladiator boot camp" as his trainer explained: "At first we needed to get up to speed with fighting ability, gymnastics, and body coordination." With the demanding workout regimen, the actor sure did improve his physique and more.