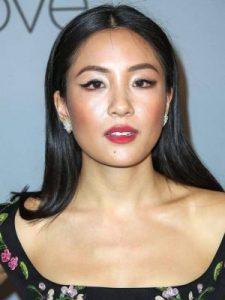 Actress Constance Wu started her Hollywood career in 2006. This was when she debuted as Jenn in the film Stephanie Daley. That same year, she also had a role in the movie The Architect and made her TV debut in Law & Order: Special Victims Unit. The following year, she appeared as Laudine Lee in 3 episodes of the soap opera One Life to Live. She also appeared in the movie Year of the Fish. Her next acting work came a few years later in 2011. During this time, she guest-starred in Torchwood.
She later started playing the role of Kathy in the web series EastSiders. She simultaneously had roles in the feature films Sound of My Voice and Watching TV with the Red Chinese. She also had roles in the independent features Best Friends Forever, Deadly Revenge, and Electric Slide. Soon, she also ventured into making her own film. She made her directorial debut in 2013's My Mother Is Not a Fish. Around the same period, she made one-episode roles in the TV shows Covert Affairs, Franklin & Bash, and Childrens Hospital.
In 2015, she had her breakout role as Jessica Huang in the ABC sitcom Fresh Off the Boat. She still currently stars in the show. She's also guest-starred in Royal Pains and Dimension 404. She gained wider recognition recently for her lead role as Rachel Chu in the Hollywood film Crazy Rich Asians. She was nominated for a Golden Globe Award for Best Actress in a Comedy or Musical for her performance here.
Apart from her workout routine, the actress stays in shape by eating right. "Since I turned 30, I've had to think about diets more," said Wu. "It's not necessarily for weight reasons but because I got adult eczema. I don't want to be on steroid creams, so I worked with a dermatologist on an elimination diet to see what foods triggered it. We found some very specific things, like pineapple, which I now have to avoid."