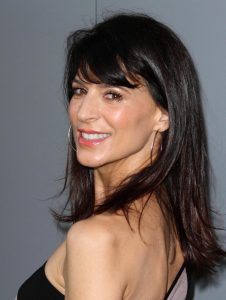 Hollywood star Perrey Reeves debuted in the 1989 made-for-television film The Preppie Murder. During the '90s, she mostly made guest appearances on television, as well as starred in a couple of TV movies. Meanwhile, she made her film debut in 1991's Child's Play 3. She went on to have performances in the films Escape to Witch Mountain and Kicking and Screaming, among others. Her first notable role on television came in the 2000s, playing the part of Daphne on the television series The Lyon's Den.
She later landed the role of Melissa Gold on the HBO series Entourage, which has since made her well-known. She starred on the show up to its finale in 2011. She reprised her role in the movie of the same name, which served as the continuation of the series. She later had recurring roles on Perception and Covert Affairs. Her latest work on television was as Nina Devon on Famous in Love. This year, she appeared in the movie Plus One.
The 48-year-old actress follows a healthy diet plan, which is why she looks fabulous despite her age. For starters, Reeves sticks to a plant-based diet, being a vegetarian for a long time. "Eating a plant-based diet does give me a lot of freedom. Having been interested in health and wellness my whole life, I feel like my body is my own science experiment," said the Entourage star.
"I play around to see what gives me the most energy and makes me feel the best. Any time I eat too much sugar I feel awful, or if I eat too much late at night, that never feels good either. I do enjoy a nice dessert, and we happen to serve one every day at lunch at The Sanctuary at Two Rivers," she continued. No wonder the actress is able to maintain her slender figure with ease.