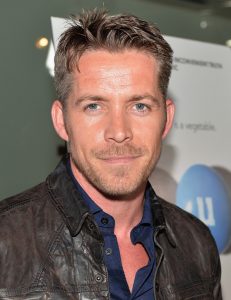 English actor Sean Maguire had his career start in the late 1980s. He made his debut as Terence 'Tegs' Ratcliffe in the UK series Grange Hill. In 1992, he made his first credited role on the big screen with the film Waterland. He next gained recognition for playing Aidan Brosnan in the British soap opera EastEnders. After this, he starred as Marty Dangerfield in the show Dangerfield. In the 2000s, he got more active on American television. He starred as Euan Pierce in the Hollywood sitcom Off Centre, followed by his role as Donovan Brink in another US sitcom Eve.
He next starred as Kyle Lendo in the CBS series The Class. Continuing his career in the 2010s, he had notable roles in such shows as Bedlam and Scott & Bailey. He gained wider recognition courtesy of his role as Robin Hood in the ABC series Once Upon a Time. He starred in the said show from 2013 to 2018. At the same time, he starred in the TV movie The 7.39 and played Ian Fleming in an episode of Timeless. In addition, he's also recognized for his role as Leonidas in the spoof film Meet the Spartans.
In an interview, the actor revealed that he got a bit obsessed with getting a remarkable physique while filming the movie Meet the Spartans. Playing the part of Leonidas, he knew he needed to improve his body. Talking about his experience, he said: "I worked out for 4 hours a day to get that body – guzzling protein shakes, working out for 2 hours, coming home, resting, eating, protein shakes again and supplements and back to the gym, working out for another 2 hours." His efforts paid off since the film was a moderate success. Of course, even until now the actor keeps his workout routine consistent. But he now takes it easy and knows better than to overwork his body.