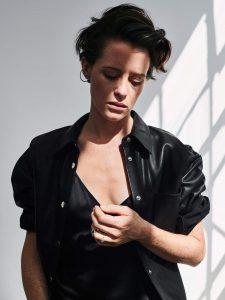 Acclaimed actress Claire Foy began her professional career in the UK, first debuting as Julia Beckett in the British series Being Human in 2008. That same year, she starred as Amy Dorrit in the miniseries Little Dorrit. Her next role was in 2 episodes of Terry Pratchett's Going Postal. She went on to portray Lady Persephone Towyn in the BBC One series Upstairs Downstairs.
In 2011, she made her Hollywood debut in the film Season of the Witch. She also appeared in the movie Wreckers that same year and played Erin Matthews in 4 episodes of the British serial The Promise. In the next few years, she played Charlotte Pew in the miniseries White Heat, Kate Balfour in the NBC show Crossbones, and Anne Boleyn in the British serial Wolf Hall.
She also had performances in the films Vampire Academy, Rosewater, and The Lady in the Van. She achieved her major breakthrough after getting the part of Queen Elizabeth II in the Netflix series The Crown. She portrayed the role of the Queen in the first two seasons. Following this, she starred in the film Unsane and portrayed Janet Armstrong in First Man. She also played Lisbeth Salander in 2018's The Girl in the Spider's Web.
Foy's portrayal of Lisbeth Salamander in the latest The Girl in the Spider's Web got her working out more intensely than ever. Of course, her role in the film is a far cry from her role in The Crown. With many action sequences, it was only fitting that she trained more vigorously.
"So much of it was about being physically able to do the stunts," said the actress. "Suddenly I was like, 'I can do ten press-ups.' I could run. I could lift weights." Before this, she had never needed to train with a serious focus in the gym before. However, she enjoyed the experience and her newfound strength.