From Broadway Stage to TV Stardom
Lea Michele Sarfati was born on August 29, 1986 in The Bronx, New York. She is the only child of Edith and Marc Sarfati. She was raised in Tenafly, New Jersey where she attended Tenafly High School. She went on to study at Stagedoor Manor in the Catskills, a center for training in performing arts.
She was also accepted to the Tisch School of the Arts at New York University, but decided to continue working professionally on the stage. Her performing career originally began in 1995, when she was just eight, playing the role of Young Cosette in Les Misérables.
This was followed when she played the role of Tateh's daughter in the 1998 Broadway production of Ragtime. Her next stage role came six years later during her senior year in high school where she played the role of Shprintze in the Broadway revival of Fiddler on the Roof.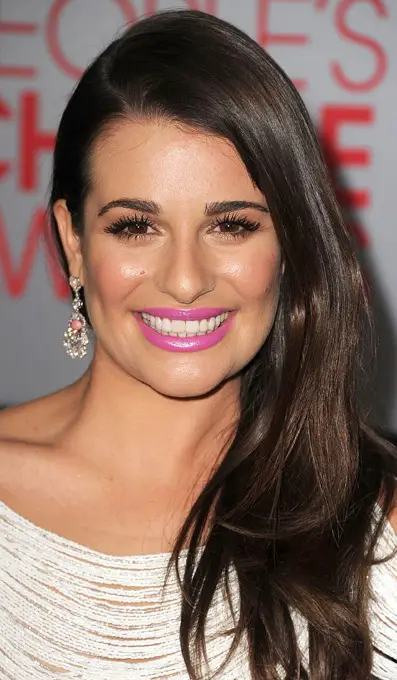 In 2006, she portrayed Wendla Bergmann in Steven Sater and Duncan Sheik's musical version of Spring Awakening. During this period, she was also offered the role of Éponine in the Broadway revival of Les Misérables, although she opted to stay in Spring Awakening. For her performance as Wendla Bergmann, she received a Drama Desk Award nomination for Outstanding Actress in a Musical.
She left Spring Awakening on May 18, 2008 with her co-star Jonathan Groff. That same year, she performed a reading of Sheik and Sater's new musical, Nero, at Vassar College. In August 2008, she portrayed Éponine in Hollywood Bowl's Les Misérables concert.
Her debut on the screen originally came in 1998 when she was 12, providing her voice for the role of Christina in the direct-to-video animated movie Buster & Chauncey's Silent Night. Then, in 2000, she appeared in an episode of the television series Third Watch.
Her big break on television came in 2009 after being cast for the female lead in the Fox musical comedy-drama series Glee. Ryan Murphy, Glee's creator, didn't apply traditional network casting calls and instead spent three months on Broadway, where she find Michele. The role of Rachel Berry was written specifically for her.
Michele received acclaim for her performance with Denise Martin of The Los Angeles Times saying, "If there's any justice in the world, Lea Michele will win a Golden Globe and an Emmy for playing Rachel." Maureen Ryan of Chicago Tribune also commented that she "not only has an amazing voice but manages to make her character, spoiled diva Rachel Berry, more than a humorless stereotype."