Career Beginnings and Breakthrough on Film
Paula Maxine Patton was born on December 5, 1975 in Los Angeles, California to school teacher Joyce and lawyer Charles Patton. She completed her studies from Hamilton High School and began her college education at UC Berkeley. She later transferred to USC Film School after her freshman year. After finishing her studies, she won a three-month assignment making documentaries for PBS.
Her acting career began in 2005 with the romantic comedy film Hitch. That same year, she starred as Alex in the film London. In 2006, she appeared in the musical film Idlewild. Her breakthrough came that same year after being cast as Claire Kuchever in the action thriller Déjà Vu, opposite Denzel Washington. For her performance, she was nominated for the Black Reel Award for Best Breakthrough Performance.
Her next film came two years later with the 2008 film Mirrors, followed with Swing Vote that same year. In 2009, she portrayed Ms. Blu Rain, a teacher who mentors disadvantaged students at an alternative high school. The film was highly acclaimed, receiving six nominations including the Oscar for Best Picture.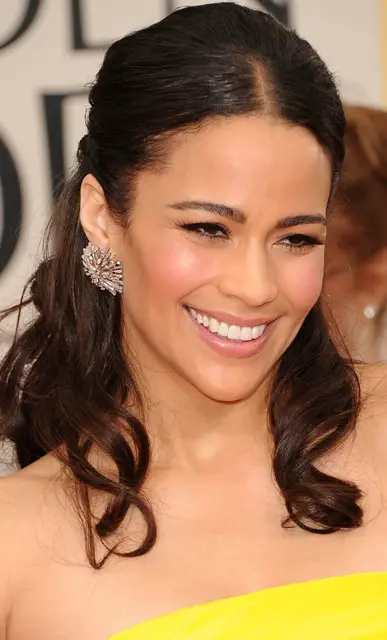 Her performance in the film also earned her substantial attention, for which she received various nominations including the Black Reel Award for Best Supporting Actress and NAACP Image Award for Outstanding Supporting Actress in a Motion Picture. Aside from the acclaim the film received, it also proved to be a box office success, earning $63,647,833 worldwide.
Following Precious' commercial and critical success, she next starred as Morgan Alexander in 2010's Just Wright. Later that year, she was cast to succeed Sharon Stone as the new full-time assistant district attorney in the legal drama Law & Order: Special Victims Unit.
However, she was cast for the role of Jane Carter in the action thriller Mission: Impossible – Ghost Protocol. Thus, her role in Law & Order was reduced to only one episode. She went on to star in the film alongside Tom Cruise and Jeremy Renner. The movie was a critical and commercial success, earning $694,713,380 worldwide.
For her performance as Jane Carter, she received nominations including Saturn Award for Best Supporting Actress and Teen Choice Award for Choice Movie Actress: Action. In 2011, she appeared as Sabrina Watson in the comedy film Jumping the Broom. Despite its mixed reception, it was a box office success.
In 2012, she co-starred with Jason Bateman, Andrea Riseborough, Alexander Skarsgård and designer Marc Jacobs in the thriller Disconnect, which garnered generally positive reviews. The following year, she played DEA Agent Deb Rees in the action movie 2 Guns, alongside Denzel Washington and Mark Wahlberg. The feature received mixed reviews but was a box office hit, earning $131,940,411 worldwide.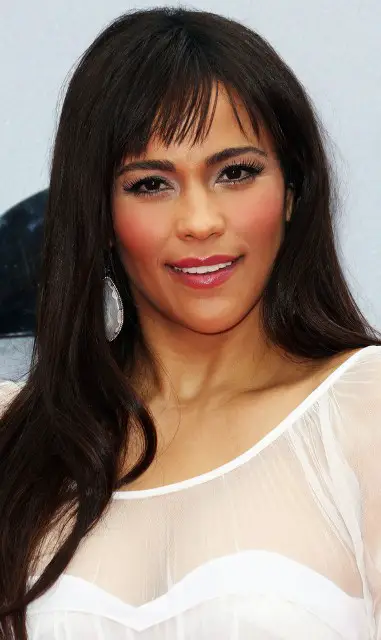 Recent Films, Personal Life, and Plastic Surgery
Also in 2013, she starred as Montana Moore in the film Baggage Claim, which generally garnered negative reviews, although it proved to be a box office success. Just recently, she appeared as Allison in the romantic comedy film About Last Night. It received positive reviews and was commercially successful as well.
Patton had a long-term relationship with singer Robin Thicke, whom she began dating when they were teenagers. They were married on June 11, 2005 and have a son together, Julian Fuego Thicke (born April 2010). However, they recently announced their separation on February 24, 2014.
The 38-year-old actress also sparked rumors of plastic surgery following her frequent red carpet appearances. Reports claimed that Patton has had a breast augmentation, which was made obvious by her seemingly larger cup size in the recent times. And since the actress is fond of wearing revealing outfits to showcase her fabulous body, people can't simply shrugged off the idea that she went under the knife to achieve her fuller busts, giving her a perfect cleavage.
Two years from now, Patton will be 40. With this comes the signs of ageing, which usually is not a good sign in Hollywood, where men and women have these standardized images of youth and radiance. It is very possible that, at this time, the actress is already receiving Botox injections. This was further insinuated as she appears to have a very smooth skin with no apparent wrinkles and lines.