Early Life and Career on Television and Film
Katherine Evelyn Anita "Katie" Cassidy was born on November 25, 1986 in Los Angeles, California to actor David Cassidy and Sherry Benedon. Her paternal grandparents were actors Jack Cassidy and Evelyn Ward. When she was 15, she attempted to establish a career in music by recording a version of "I Think I Love You".
In 2003, she made her acting debut in an episode of the television series The Division. It was followed by two guest appearances in the television shows Listen Up! and 7th Heaven, the latter of which she played the recurring role of Zoe. She also appeared in two episodes of the show Sex, Love & Secrets.
She then made her feature film debut in 2006 with the psychological horror film When a Stranger Calls, playing the role of Tiffany Madison, the female protagonist's best friend. Despite its negative reviews, the movie was a box office success. That same year, she starred as Dee Dee in The Lost.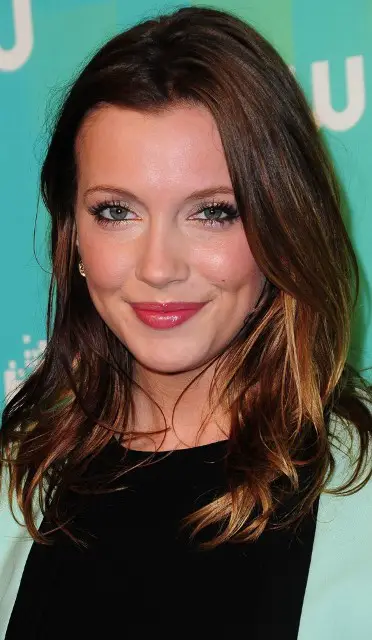 She next appeared as Samantha Newman in the comedy drama film Click, alongside Adam Sandler and Kate Beckinsale. The film received mixed to negative reviews but went on to become a box office hit, earning $237,681,299 worldwide. Also in 2006, she starred as Kelli Presley in the slasher film Black Christmas.
In 2007, she became known among television viewers for her role as Ruby in Supernatural. That same year, she also starred in the films Spin, Live! and Walk the Talk. The following year, she played the role of Amanda in the action thriller Taken, alongside Liam Neeson and Maggie Grace.
She then returned to television, beginning with the miniseries Harper's Island, where she played the role of Patricia "Trish" Wellington. From 2009 to 2010, she was also known as Ella Simms in Melrose Place. She further gained recognition after being cast for the recurring role of Juliet Sharp in Gossip Girl.
She has since appeared in the comedy series New Girl and in the reality television show The Celebrity Apprentice 4. In 2010, she was cast for the role of Kris Fowles in the horror movie A Nightmare on Elm Street. She was nominated for a Teen Choice Award in the "Horror/Thriller Actress" category for her performance.
The following year, she co-starred with Leighton Meester and Selena Gomez in the 2011 romantic comedy film Monte Carlo. The movie garnered negative reviews but was a modest box office success. She later replaced Sienna Miller in the independent dark comedy film Freaky Deaky, starring alongside Matt Dillon, Brendan Fraser, and Craig Robinson.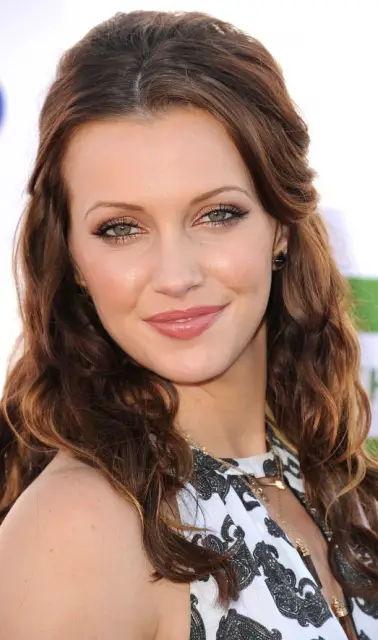 Subsequent Films and Shows, Personal Relationships and Plastic Surgery
Also in 2011, she was cast as Nikki Belmington in the pilot for the new series Georgetown. However, the show was not picked up by ABC and the pilot never aired. As of 2012, she stars as Laurel Lance in the action-adventure series Arrow. Her character, Laurel, is a lawyer and is the love interest of the main protagonist, Oliver Queen/Arrow.
In addition, she was cast in the upcoming thriller film The Scribbler. In the movie, she plays Suki, a woman with multiple personality disorder. It also stars Eliza Dushku, Michelle Trachtenberg and Sasha Grey and will be released in May 2014.
Cassidy also became known for her long-term relationship with singer Jesse McCartney, whom she dated for four years. She was also in a relationship with Canadian ice hockey player Jarret Stoll, whom she dated from 2009 to 2011.
The 27-year-old actress has also faced rumors of plastic surgery, stemming from her altered appearance. Her fans have noticed how Cassidy's face has changed a little since appearing in Arrow's second season. Some people have observed that her face has gone a bit longer, prompting suspicions of cosmetic procedures on her chin.
Her seemingly more refined nose has also sparked rumors of a nose job. During her younger years, it could be noted that the actress' nose was rounder at the tip. In her recent photos, it could be observed that the tip has now a sharper angle, giving her a more polished look. Question is, will these alleged cosmetic procedures give her a career boost or a career downfall?