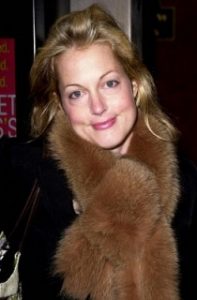 Hollywood actress and comedian Ali Wentworth began her career in the early 1990s. She first became known for her regular stint on the sketch comedy show In Living Color. Afterward, she played Lee Emory on the sitcom Hardball. She next had a guest role in an episode of Seinfeld. In 1996, she made her cinematic debut playing the role of Bobbi Fallon in the film Jerry Maguire.
She next had performances in the films Trial and Error, The Real Blonde, The Love Bug, and Office Space. She also appeared in 2 episodes of the show Felicity playing the role of Abby. In the 2000s, she had notable roles in such film as It's Complicated. In the 2010s, she's best known for her starring role as Staci Cole in the sitcom Nightcap, a role she's been playing since 2016.
The 53-year-old actress stays in shape by watching what she eats. Though she's not strict when it comes to her diet, she makes it a point to stay away from processed foods as much as she can. For one, she's not a coffee drinker even during mornings. "I've never had a cup of coffee in my life," said the actress. "Every morning, I drink two mugs of PG Tips tea — a very strong English black tea — with raw sugar and half-and-half. Don't even get near me with soy milk and Splenda."
Her meals mostly consist of organic foods as well. "For lunch, I made a beet salad at home with oranges and goat cheese. I was at Whole Foods, and I saw these ginormous beets. I roasted them. I added two slices of toast," shared the actress. For dinner, she likes to cook something like turkey bolognese with salad on the side, or salmon with onion-lemon sauce with white rice and baked cauliflower. When she's not in the mood for cooking, she also resorts to cereal and milk for breakfast and pizza for lunch.