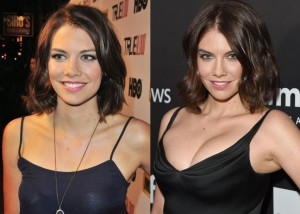 Early Life and Success on Television
Lauren Cohan was born on January 7, 1982 in Philadelphia, Pennsylvania. Her father is American while her father is Scottish. She has lived in New Jersey and Georgia as a child before moving to the UK at age 13. There, she attended the University of Winchester, studying Drama and English Literature.
While in the university, she co-founded a theatre company and started touring with it. In 2005, she made her theatrical debut as Sister Beatrice in the movie Casanova with the late actor Heath Ledger. The following year, she appeared as Charlotte Higginson in National Lampoon's Van Wilder: The Rise of Taj.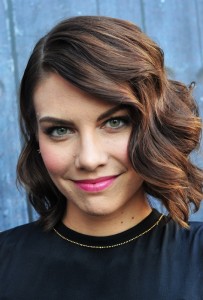 In 2007, she made her first television appearance in an episode of the soap opera The Bold and the Beautiful. Subsequently, she landed the role of Bela Talbot in the popular TV series Supernatural, debuting in its third season. However, due to her character's antagonistic ways, she was disliked by fans, leading to her departure in the penultimate episode of the third season.
After a series of guest appearances in such TV shows as Life, Modern Family, CSI: NY, and Cold Case, she landed the recurring role of Rose in The Vampire Diaries, followed by another recurring role, playing Vivian McArthur Volkoff in Chuck.
It was, however, her role as Maggie Greene in The Walking Dead that earned her widespread recognition as the show's popularity has gone global. She has been playing the part since 2011. In the 2010s, she has appeared in the movies Death Race 2 and Reach Me. She will star in the 2016 upcoming horror movie The Boy.
While working on The Walking Dead, she has also been busy appearing on other television shows, including in Childrens Hospital, Law and Order: Special Victims Unit, Archer as the voice of Juliana Calderon, and Tim & Eric's Bedtime Stories.
Has Lauren Cohan had Plastic Surgery?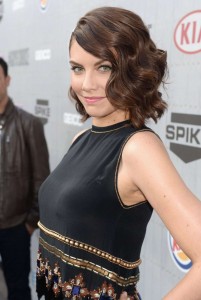 33-year-old Lauren Cohan only busied herself with guest and recurring roles on television before that her sudden popularity for playing Maggie in the hit series The Walking Dead is something she hasn't anticipated. But what can we say? Fame works in mysterious ways and Cohan is now a familiar name among TWD fans worldwide.
However, along her increasing prominence are rumors about the actress possibly going under the knife to improve her appearance. One popular rumor about The Walking Dead star is her alleged breast augmentation. While she's all rugged and dirty on TWD, Cohan is no doubt hot and sexy when not on the set of the show.
As she becomes a frequent face on several events, observers have noticed how her body has changed – her breasts in particular. Previous pictures of the actress show her with average-sized bosom, but her most recent photos show a more voluptuous Cohan with her fuller cleavage. Could this be a result of plastic surgery? Or just a Photoshop trick? After all, magazines do that all the time.
She could also be wearing an amazing kind of bra during the days she was photographed with bigger boobs. Certainly, there are several ways to make your breasts look bigger without the need to have a cosmetic surgery. Though, of course, it's only temporary. Thus far, fans can only wonder as Cohan hasn't addressed the said plastic surgery rumors. She may still be busy stabbing walkers through the eye. Yikes.