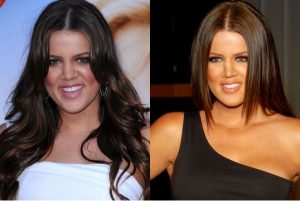 Early Life and Television Career
Khloé Kardashian was born on June 27, 1984 in Los Angeles, California, U.S.. She has two older sisters Kourtney and Kim, and a younger brother Rob, while Kendall and Kylie Jenner are her half-sisters. She studied at Marymount High School during her teens, but eventually left and enrolled in a home-based school instead. After her sister Kim had a sex scandal that was leaked on the internet, the entire family became known when commissioned to star on the reality show Keeping Up with the Kardashians, which began in 2007.
The reality series was a huge success, contributing to her rise to popularity along with the rest of her siblings. Because of this, the show created spin-offs featuring her and her sister in Kourtney and Khloé Take Miami and her and her husband Khloé & Lamar. Their fame prompted her and her sisters to often appear on tabloids and TV news, as well as on TV shows like in the Season 3 premiere of the TV series 90210.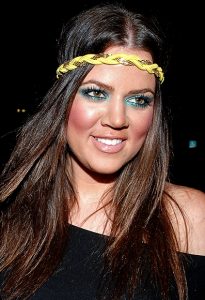 She, alongside her sisters engaged themselves in other ventures such as making fashion lines and creating cosmetic products. In 2010, they also penned a book titled Kardashian Konfidential. The following year, she teamed up with her husband in releasing a fragrance called Unbreakable. Afterwards, the Kardashian sisters went on to release their first novel, titled Dollhouse. Additionally, she hosted her own radio show called The Mix Up With Khloé Kardashian Odom.
Furthering her work on television, she took hosting gigs as Mario Lopez's co-host on the second season of the American version of The X Factor in 2012. She did not, however, return as the show's co-host on the third season. In 2014, she returned to starring on her own reality show with the spin-off Kourtney & Khloé Take the Hamptons. In 2016, she started hosting the talk show Kocktails with Khloé. She and Lamar Odom are separated, but are not yet divorced.
Has Khloé Kardashian had Plastic Surgery?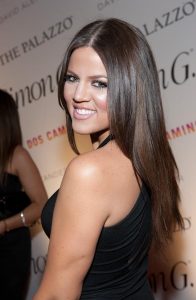 Just like her big sis Kim, Khloé cannot escape rumors of plastic surgery. It's practically part of the Kardashian household, their alleged involvement to cosmetic procedures. This time, claims of going under the knife is pretty strong after the reality star recently posted a photo of her with a seemingly changed look. The remarkable change on her face was stemming from her prominently slimmed down nose, which many believe could be a result of a rhinoplasty procedure. The photos she had posted on her Instagram account made fans sigh in disbelieve as, according to them, she looked like she couldn't move her face anymore.
However, the television personality insists that her tinier nose is a result of her shedding weight. According to her, she lost 40 pounds and combined with sassy make-up, it makes her nose appear smaller than before. She said her nose is wider when she washes her face, implying that it's the make-up that tricks the eyes of her fans. Despite denying that she had a nose job, Kardashian stated that she has no problems with plastic surgery. She said: "There's this misconception that I'm not into plastic surgery, but I'm into it and I don't care if you have it. If you're working out and you have a trouble area, and it's still bothering you, then go fix it if you want. I definitely am a fan of plastic surgery. I just think you need to go through the proper channels first."