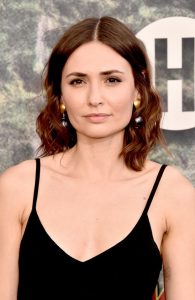 Actress Karolina Wydra debuted in 2008. Her first television role was in an episode of Law & Order: Criminal Intent. That same year, she appeared in the films Sugar and Be Kind Rewind. After a few years, she landed more parts on film and television. In 2011, she played the role of Jordyn in the movie Crazy, Stupid, Love. At the same time, she had a recurring character as Dominika Petrova in the medical drama series House.
After this, she starred as Violet Mazurski in the HBO series True Blood. She played the said role from 2013 to 2014. This was followed by her role as Mara Paxton in the crime drama Justified. While being prolific on television, the actress also continued performing on the big screen. Some of her credits during this period were in the films After and Europa Report.
In 2015, she joined the main cast of the TV series Wicked City as Dianne Kubek. The series, however, was canceled after one season. She next starred as Anna Ember in the 2016 feature film Incarnate. Wydra then played recurring roles as Karolina in Sneaky Pete and Sasha Barinov in Quantico. This year, she played Izel, another recurring character in Agents of S.H.I.E.L.D. She also appeared as Simone in the movie A Score to Settle.
The Polish-American actress maintains a healthy body by being mindful of her food choices. As a general rule, she stays away from junk and processed foods most of the time. Instead, she fills her body with high-nutrition foods. Fish, chicken, vegetables, fruits, nuts, and whole grain oats are just some of her diet staples.
She prefers her meals homemade to ensure the nutrients are intact. She tries her best to cut back on sugar and salt, which is why she rarely eats fast food. When working, she brings healthy snacks with her like blueberries and almonds. This way, she doesn't get hungry often and doesn't feel the need to binge-eat later.