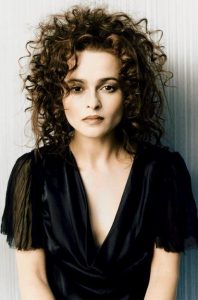 English actress Helena Bonham Carter got her start in the 1980s. She made her debut in the film A Pattern of Roses. This was followed by performances in the movies A Room with a View, Lady Jane, and The Mask. The following decade, she played Ophelia in Hamlet and Marina Oswald in Fatal Deception: Mrs. Lee Harvey Oswald. She rose to mainstream fame courtesy of her role as Marla Singer in the 1999 film Fight Club. In the 2000s, she starred in the films Planet of the Apes, Big Fish, Charlie and the Chocolate Factory, Corpse Bride, Sweeney Todd: The Demon Barber of Fleet Street, and Terminator Salvation. She also became known for her portrayal of Bellatrix Lestrange in the Harry Potter films.
Her prolific career continued in the 2010s, playing Red Queen / Iracebeth of Crims in Alice in Wonderland. During this period, she was also acclaimed for her portrayal of Queen Elizabeth in The King's Speech. For her performance, she got an Academy Award nomination for Best Supporting Actress. She also won a BAFTA for her work in the film. She went on to play Dr. Julia Hoffman in Dark Shadows, Miss Havisham in Great Expectations, Mme. Thénardier in Les Misérables, and Red Harrington in The Lone Ranger. She later played The Fairy Godmother in 2015's Cinderella and portrayed Edith New in Suffragette. This year, she stars as Rose Weil in the upcoming movie Ocean's 8.
The 52-year-old actress remains fit and healthy by staying active. Though she doesn't follow any specific fitness regimen, she tries to move her body through outdoor activities. In an interview, she admitted that following a particular workout routine is something that works for her. "There is no [exercise] regimen that lasts longer than a day," she said. On the other hand, she reveals that she enjoys swimming on a regular basis. She also loves to walk seeing this as a kind of workout that doesn't give her any pain.