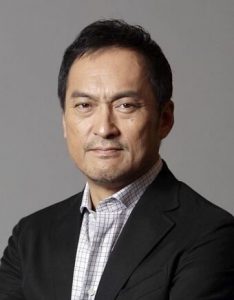 Japanese actor Ken Watanabe is widely known for his international film roles. He started his acting career in the 1980s in Japan. In the 2000s, he achieved Hollywood success for notable performances in such films as The Last Samurai, Memoirs of a Geisha, and Batman Begins. For his work in The Last Samurai, the actor received Best Supporting Actor nominations at the Academy Awards and Golden Globes.
In 2006, he starred as General Tadamichi Kuribayashi in Clint Eastwood's Letters from Iwo Jima. He later starred in 2009's Cirque du Freak: The Vampire's Assistant. In the 2010s, Watanabe continued his work in English-language films. He starred in the films Shanghai, Inception, Godzilla, and Transformers: Age of Extinction. He later starred in the drama film Sea of Trees and reprised his voice role as Drift in Transformers: The Last Knight.
He went on to star in the movies Bel Canto and Pokémon Detective Pikachu. He reprised his role as Dr. Ishiro Serizawa in the Godzilla sequel Godzilla: King of the Monsters. This year, he portrayed Masao Yoshida in the Japanese drama film Fukushima 50. recently, it was announced that he will star in the upcoming series Tokyo Vice.
Ken Watanabe undergoes vigorous physical training whenever his role requires him to. For instance, his role in The Last Samurai needed him to be in his best shape. It was also his first role in an English-language film. "As expected, acting in English for the first time proved to be a difficult challenge. I tried to act normally as I always do in my native language and live as my character Katsumoto in the most natural way possible," said the actor. "I prepared physically by putting on weight and working out. I just kept training, every day for six weeks, while we were shooting the action scenes."