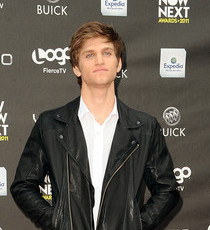 Keegan Allen first had a small role in a short film called Small Emergencies when he was 13. Some years later in 2007, he made his first television appearance in an episode of Zoey 101. By 2010, Allen already landed his breakthrough role as Toby Cavanaugh in Pretty Little Liars.
He played the said role until 2017 so that it gained him mainstream fame. At the same time, he played recurring parts in some other shows, which include CSI: Crime Scene Investigation, I Hate My Teenage Daughter, and Young & Hungry. He next had 2-episode guest roles in Major Crimes and What/If.
On the big screen, the actor had his first film role in 2013's Palo Alto. Following this, he had performances in the movies The Sound and the Fury, King Cobra, In Dubious Battle, and Actors Anonymous. In 2019, Allen appeared in the film Zeroville, as well as had a voice role in Rick and Morty. He next starred as Cole Turner in the feature No Escape. He returned on primetime TV starring as Liam Walker in the new The CW series Walker.
Keegan Allen's workout routine is nothing complex but he makes sure that he's consistent. He regularly visits the gym to work out, combining cardio, stretches, and weights, among others. To keep him motivated, he continues to find different types of physical training that can challenge him strength-wise.
As exercise is part of his lifestyle, he also runs every day and makes extra efforts to play sports or go hiking. Even during the quarantine period, the actor keeps his workout routine intact by continuing his fitness regimen at home. In his social media channels, he shares clips of him doing different kinds of workouts. It was essential for him to up his fitness regimen to prepare for his role in the new series Walker.