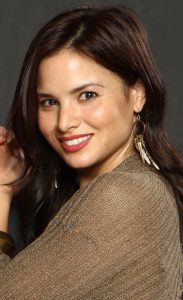 Katrina Law had her entertainment debut in 2000 where she first acted in the comedy film Lucky Numbers. She next landed roles in other films, including Bottomfeeders, Emmett's Mark, and a couple of other low-budget movies. On TV, she first appeared in an episode of Third Watch, followed by another one-time part in Reba. She later starred in the television film 44 Minutes: The North Hollywood Shoot-Out.
Her first main role on the small screen was as Kate Wyman in the television series The Rookie: CTU. After this, she guest-starred in an episode of Chuck. In 2010, she played Mira in numerous episodes of Spartacus: Blood and Sand. At the same time, she starred as Lana in the web series The Resistance. She then reprised her role as Mira in the second season of Spartacus, Spartacus: Vengeance.
Law gained greater mainstream prominence for playing Nyssa al Ghul in the television series Arrow, a role she played recurrently from 2014 to 2020. She reprised her role in an episode of Legends of Tomorrow. In 2017, she starred as Detective Rebecca Lee in the short-lived series Training Day. She went on to star as Karen Beach in The Oath. Establishing her career on TV, she currently stars as Miss Bailey in Sacred Lies and Quinn Liu in Hawaii Five-0.
Playing strong female characters that know how to kick some ass isn't new for Katrina Law. While she already has the body and the strength to handle such challenges, she continues to set new goals for her in areas of health and fitness. For instance, her role in the web series The Oath had her upping her physical training.
"I went old-school—working out with weights and doing just one body part at a time. For a while, I was doing a HIIT circuit," said the actress. "But sometimes with interval cardio, I find myself getting injured and wearing myself out a lot. When you're working 14-hour days, you tend to break down. I found it easier to do very lazy, long cardio. And also yoga to stay stable and Zen out."