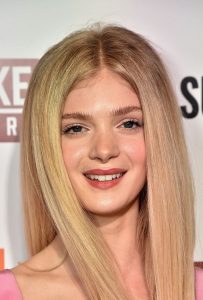 Hollywood actress Elena Kampouris started her career in 2012, appearing as an extra in Gossip Girl. She has garnered attention since then thanks to some roles she successfully bagged. Her first movie appearance was in 2013's Labor Day. After this, she got the role of Allison Doss in the film Men, Women & Children, as well as played a supporting role in the movie The Cobbler. At the same time, she starred in the television film Jinxed. In 2015, she played recurring character Maya Decker in the TV series American Odyssey.
The following year, the actress gained mainstream fame for her role as Paris Miller in the film My Big Fat Greek Wedding 2. She next starred as Juliet Sykes in the teen drama movie Before I Fall. Her most recent big screen role was as Corin in the 2018 film Summer Night. Around this period, she starred as Minnow Bly in the web series Sacred Lies. She will star as Chloe Samspon in the upcoming show Jupiter's Legacy, which will stream on Netflix.
At a young age, Elena Kampouris already prioritizes her health and fitness. She follows a clean diet plan and sticks to her workout routine to keep in shape. "I strongly believe that when it comes to health and beauty, what you put in your body and how you take care of it is all related," said the actress.
"I like my food like I like my music – old school – so I'm a Paleo foodie (with the exception of legumes and my favorite desserts, because I can't say no to cookies!). I eat lots of fruit, meat, fish and kale!" Apart from her healthy food choices, the young star also strengthens her body by kickboxing, swimming, and fencing. She's also a dedicated gym-goer who makes sure she does her fitness regimen on a daily basis.