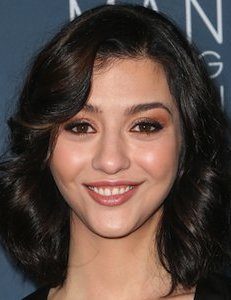 Hollywood star Katie Findlay had her first role in the television movie Tangled in 2010. That same year, she made one-time appearances in the TV shows Fringe and Psych. The following year, she had her first movie role in Crash Site: A Family in Danger. Findlay then gained notice for her role as Rosie Larsen in the AMC series The Killing. At the same time, she had guest roles in Endgame, Stargate Universe, and Continuum.
From 2013 to 2014, the actress starred as Maggie Landers in The CW series The Carrie Diaries. She simultaneously starred in the films After the Dark, Premature, and The Dark Stranger. In 2015, she played the role of Mary "Stormer" Phillips in the movie Jem and The Holograms. Findlay also became known for her role as Rebecca Sutter in the ABC series How to Get Away with Murder. After this, she appeared as Eve in 3 episodes of The Magicians.
Continuing her work on the small screen, she starred as Molly Callens in the TV movie Karen Kingsbury's The Bridge (Part 1). She reprised her role in the sequel Karen Kingsbury's The Bridge (Part 2). She went on to star as Lucy in the FXX series Man Seeking Woman. She recently appeared in an episode of The Twilight Zone, as well as played Lisbeth in 4 episodes of Nancy Drew. Her latest film role was in 2019's Straight Up.
Katie Findlay stays in shape by following a healthy diet plan. While she admitted to being more careless when she was younger when it came to her eating habits, approaching her 30s has now made her more health conscious. For this reason, the actress focuses her meal choices with foods that are rich in nutrition. Her meals now mostly comprise of lean meat like fish or chicken with brown rice or quinoa. She also always incorporates veggies into her meals so that she always has some sort of salad for lunch or dinner. On the other hand, she likes to snack on fruits, nuts, yogurt, and smoothies in between her main meals.