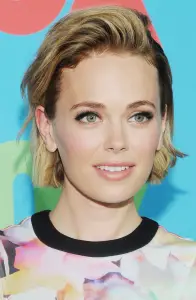 It was in 2005 that actress Katia Winter got into acting. She began her career in her native Sweden. Initially, she landed small roles in some Swedish feature films. On television, she had her first role in the British series Dubplate Drama. Later in 2009, Winter landed acting roles in the British films Unmade Beds and Malice in Wonderland. At the same time, she guest-starred in an episode of Lewis. Right after this, she appeared in some short films.
In the 2010s, her work in the UK became more prolific with performances in the movies Anaphylaxis and Everywhere and Nowhere. Shortly after, she made her Hollywood debut in the straight-to-video film Arena. In 2012, she had a one-time role in the US show NCIS. That same year, she became known for her recurring character as Nadia in the Showtime series Dexter. Next, Winter starred in the made-for-television movie Crimes of Passion: Tragedy in a Country Churchyard.
At the same time, she starred in the films Banshee Chapter and Fedz. She went on to star as Katia in Terrence Malick's Knight of Cups starring Christian Bale. It was, however, her role as Katrina Crane in the Fox series Sleepy Hollow that garnered her recognition. Between 2017 and 2018, she played Freydis Eriksdottir in Legends of Tomorrow. Just this year, she started starring as Gwen Karlsson in CBS' Blood & Treasure.
Apart from her diet plan, Katia Winter maintains a fit body by staying active. One of her go-to workouts is running. "I really love running. Now I'm discovering the importance of working on specific body parts, as well. Especially core strength because I have quite a long, tall back — it helps avoid any back issues. But running — especially outside in parks — listening to music really gives me some stress release," said the actress.