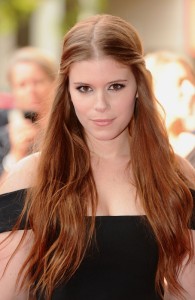 American actress Kate Mara began her career in the late 1990s on both television and film. After some roles on the big screen, she played her first significant character in Brokeback Mountain. She continued appearing in a couple of movies throughout the rest of the 2000s while also appearing recurrently on some television shows, most notably in 24, Nip/Tuck, and Entourage. The 2010s proved to be better as she was cast in more well-known films like in the acclaimed movie 127 Hours. However, it was on the small screen that she truly achieved success courtesy of her performances in American Horror Story: Murder House and House of Cards, the latter of which got her an Emmy nomination in the guest actress category. This somehow led her to be cast for a starring role in the recently released Fantastic Four.
The 32-year-old actress is recently getting more significantly noticed in Hollywood. Standing at 5'3, she's as petite as her younger sister Rooney Mara. Despite her short stature, she is remarkably lean and limber. This probably helped her win the role of Sue in Fantastic Four. Aside from engaging in regular workouts, the actress is very cautious when it comes to eating. Like some other celebrities in Hollywood, Kate also practices a vegan diet. When asked about it, she proudly said: "I'm a massive animal lover too. Being vegan has been so good for me. I've never felt better."
She, however, admitted that it wasn't easy to make that change, especially since she's fond of cheese. But being disciplined and resolute in her stance to avoid animal products, she was able to do it. Basically, she usually has green smoothie as part of her diet. This consists of kale, spinach, and lemon, which keeps her not only feeling good and healthy, but also keeps her skin radiant. The actress also revealed that she's one of those who need to have a snack before going to bed, but instead of eating junk foods, she snacks on kiwi instead.