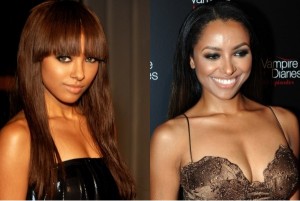 Early Career and Television Success
Katerina Alexandre Hartford "Kat" Graham was born on September 5, 1989 in Geneva, Switzerland, although she was raised in Los Angeles. She was only six when she began a career in the entertainment industry by appearing on television commercials. For eight years, she constantly performed in various TV advertisements. By the time she turned 15, she was spotted by a choreographer.
This then led her to be a background dancer for Lil' Bow Wow at the BET Awards, which marked her beginnings as a dancer. She went on to work as a background dancer for other prominent artists, including Pharrell and Jamie Foxx. At age 17, she appeared in a national advertising campaign for Coca Cola's Fanta. Aside from her work on commercials, she has also appeared on music videos like in Akon's "Lonely", Justin Bieber and Usher's "Somebody to Love, John Legend's "Used to Love U", and many others.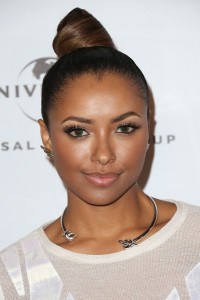 With her exposure and experience working in the show business, it didn't take long for Graham to also venture into acting, making her big screen debut in the 1998 movie The Parent Trap when she was only around eight. A couple of years later, she made her first television appearance in an episode of Lizzie McGuire in 2002 playing a small role. The following year, she landed a guest role in Strong Medicine.
Subsequently, she landed one-episode roles in such television shows like Malcolm in the Middle, Joan of Arcadia, Like Family, Grounded for Life, The O.C., CSI: Crime Scene Investigation, and Greek. In 2008, she landed her first recurring character, playing Allison in four episodes of Hannah Montana. In addition, she had appeared as a dancer in the 2004 feature film Johnson Family Vacation with subsequent roles in two television movies.
In 2009, she played Jamie in the comedy film 17 Again starring Zac Efron. Around the same time, she began playing the part of Bonnie Bennett in The Vampire Diaries, which went on to become a popular show, garnering her widespread recognition not only in the US, but in other countries as well. She still portrays the character up to present. Simultaneously, she appeared as a guest star on the TV series Stalker, as well as in the movies The Roommate, Honey 2, Dance Fu, and Addicted.
Has Kat Graham had Plastic Surgery?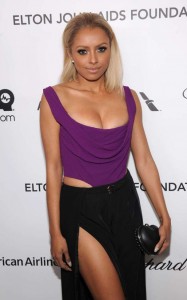 Now a familiar face among television audiences, The Vampire Diaries actress has definitely expanded her career from being a commercial actress and a background dancer. Her being a dancer certainly helped her achieve her toned figure, making her more appealing. Interestingly, there have been reports claiming that Graham's body has stopped being natural. As observers examine the actress' body throughout the years, it seems to them that her body has had a prominent change. Thus, she's being speculated of undergoing plastic surgery for breast implants.
Noticing her now bigger cup size, some are saying that the likeliness of a surgical procedure is there. In her previous photos, Graham's breasts were of average size. In her recent appearances, however, it can be noted that her cleavage has gone fuller, her breasts' size increasing all of a sudden. This change, if ever the rumors are true, made the actress appear sexier and more seductive. If her intention was to attract the attention of the "important" people in the industry to be given other opportunities, this totally worked, allegedly.