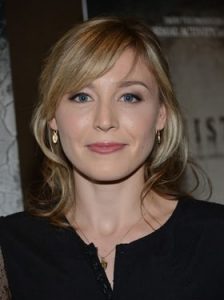 English star Juliet Rylance had her career beginnings as a stage actress. She ultimately pursued a career in film and television, mostly in Hollywood. She did so with her debut role as Tracy Oswalt in the horror film Sinister. She next starred in the 2013 film Days and Nights, which she also produced. The following year, she portrayed Marie Curie in the documentary film The Mystery of Matter, which aired on PBS.
She went on to star as Cornelia Robertson in the Cinemax series The Knick, which aired from 2014 to 2015. After this ended, she got the part of Alison in the short-lived CBS series American Gothic. In 2017, she played the role of Elizabeth in the movie A Dog's Purpose. She also starred as Rebecca in the independent film Love After Love. More recently, she starred as Rebecca Harper in the miniseries McMafia. Rylance will also star in the upcoming HBO miniseries Perry Mason. The actress also continues performing on theater productions.
As an actress, Juliet Rylance makes sure she keeps herself to be more efficient in her craft. High energy levels are crucial in her day-to-day. In order to ensure that she's always at her best, the English actress sticks to a healthy diet plan. Nothing processed, at least most of the time she avoids junk foods. She keeps her diet simple: proteins, veggies, fruits, and whole grains.
Part of her daily diet is also consuming plenty of juices and broth. "Juice and broth are the foundation of my diet. Bone broth takes getting used to, but it's an amazing tonic," said the actress. On her last meal, she said it'd be probably "a homemade Sicilian feast or a Sunday roast."