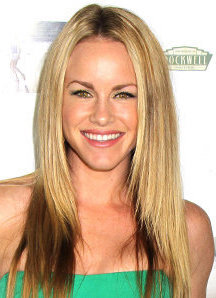 Julie Berman first appeared as Shelby Connor, a recurring character in the family drama series 7th Heaven. This was from 1997 to 1999. Later, she starred in the TV movie Vanished Without a Trace. Berman went on to play another recurring role, this time as Julie in the ABC series Once and Again. She appeared on the show from 1999 to 2000. The following decade, she landed guest roles in Boston Public, ER, and Threshold before landing the role of Lulu Spencer in General Hospital.
She played the said part from 2005 to 2013, garnering her substantial notice among television audiences. This is Berman's most prominent role on TV thus far. For her performance here, she won the Outstanding Younger Actress in a Drama Series at the Daytime Emmys in 2009 and 2010. She then bagged the Daytime Emmy Award for Outstanding Supporting Actress in a Drama Series in 2013.
Simultaneously, she starred in the TV film Sand Sharks, as well as made one-time roles in Bucket & Skinner's Epic Adventures, Two and a Half Men, Jane the Virgin, and Satisfaction. Berman went on to play the recurring part of Dr. Samantha "Sam" Zanetti in Chicago Med. After this, she starred as Leia in the Hulu series Casual. Also, she appeared in an episode of Gilmore Girls: A Year in the Life and starred in the Hallmark movie Love on Ice.
Julie Berman maintains her great figure by eating healthily. To further develop her body and improve her strength, she also works out. While consistency is a challenge, the actress tries her best to perform her exercises as regularly as possible.
It's definitely tough for her to exercise many times per week, but she makes up for every lost workout by simply being active. This includes lots of walking, climbing, and carrying stuff. As for her regular workout routine, Berman combines yoga, cardio, circuit, and a bit of strength training to fuel her body and keep it stronger.