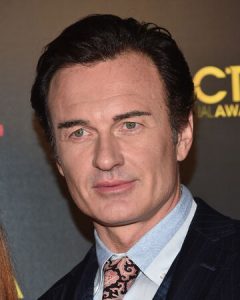 Julian McMahon made his television debut in 1989, playing the role of Kane Edmons in The Power, the Passion. After this, he starred as Ben Lucini in the Australian soap opera Home and Away. Following this, McMahon made his cinematic debut in the 1992 film Wet and Wild Summer! Shortly after, he starred as Ian Rain in the soap opera Another World, which also marked his first role in Hollywood.
This proved to be a memorable debut because afterward he starred as Detective John Grant in the crime drama series Profiler. At the same time, he appeared in the film Magenta and guest-starred in Will & Grace. In the 2000s, he gained wider recognition for starring as Cole Turner in Charmed, which he starred in from 2000–2005. He simultaneously starred in the TV film Another Day, as well as in the feature films Chasing Sleep and Meet Market. He then starred as Victor von Doom/Doctor Doom in the superhero film Fantastic Four.
During this period, the actor rose to greater fame for starring as Christian Troy in the television series Nip/Tuck. He went on to star in the movies Premonition, Fantastic Four: Rise of the Silver Surfer, and RED. He next starred in the films Faces in the Crowd, Fire with Fire, Paranoia, and You're Not You. From 2017 to 2018, he starred as Jonah / Magistrate in the web series Runaways. As of 2020, he stars as the lead Jess LaCroix in the new series FBI: Most Wanted.
Julian McMahon stays in top shape by committing to his fitness regime. His workout routine usually depends on the roles he plays on the screen. However, in general, he just exercises by spending some time outdoors. "I've always been physical since I was a little kid. I was a rower and a rugby player. Now, I work out, cycle, go for five-mile runs. I hit the outdoors as much as I can. Workouts help with my mental stability, too," said the actor.