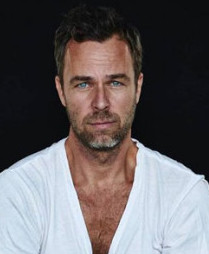 Hollywood actor JR Bourne debuted in 1995, appearing in an episode of Strange Luck. His first recurring work on television was as Elliot in Canadian teen drama Madison. He later became known for his role as Martouf in Stargate SG-1. Also in the 1990s, Bourne had roles in such films as The Final Goal and Past Perfect.
Later in the 2000s, the actor initially played guest roles in such television shows as Beggars and Choosers, Big Sound, Andromeda, and The Dead Zone, among others. He also played recurring parts on TV, such as the role of Paul Deeds in Cold Squad and Sam in Godiva's. Other television credits include the miniseries Superstorm and the TV movie The Lost Treasure of the Grand Canyon.
Simultaneously, he had performances in such films as Thir13en Ghosts, Stuck, Cover Story, The Favourite Game, On the Corner, Ginger Snaps Back: The Beginning, The Exorcism of Emily Rose, Six Figures, The Butterfly Effect 2, and Sisters, among others.
In the 2010s, he played Isaac in several episodes of The Secret Circle, as well as played Kenny Ryan in Revenge. Between 2011 and 2017, he became widely known for his role as Chris Argent in Teen Wolf. As of 2019, he stars as recurring character Russell Lightbourne VII in The 100. Bourne also starred in the short-lived series Somewhere Between.
JR Bourne keeps in top shape by sticking to a healthy lifestyle. That includes eating healthily and working out on a regular basis. To help him maintain his body and strength, he has "protein drink every morning with blueberries, banana, omega oil, flaxseed, and coconut water". He also works out diligently despite his crazy schedule.
"A lot of sweating, a lot of breathing, a lot of grunting, a lot of lifting, and then feeling great afterwards and knowing that I'm going to repeat it all again tomorrow," said the actor about his ideal workout routine.