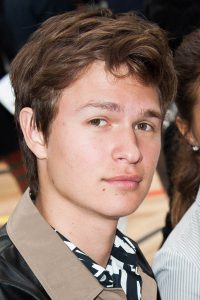 Cutie actor Ansel Elgort may have only recently started his Hollywood career, but he's surely making the most of it with his noteworthy performances on the big screen. His first ever movie role was as Tommy Ross in the 2013 remake of Carrie, which went well at the box office. He was next cast for the role of Caleb Prior in Divergent, which he has since reprised in the sequels The Divergent Series: Insurgent and The Divergent Series: Allegiant in 2015 and 2016, respectively. He also got widespread prominence for his portrayal of Augustus Waters in the film The Fault in Our Stars. The young actor has an interesting line-up of upcoming films, which for sure would make him more famous in the international level.
Unlike other young actors wanting to make it big in Hollywood, Ansel doesn't rely on his physique to get noticed. He hasn't showcased his body in any of his movies and his fans could only see his very transparent eyes. Although we haven't had a glimpse of his figure, we can only imagine that despite not looking entirely buff, the actor is healthy and fit on his own way. Besides, his height of 6'3 is only proportionate to his body. We don't want him appearing so huge. Despite his young age, the actor knows how to eat right.
Though he admits his love of food and takes pleasure in eating his favorites, he knows he has to have limits when it comes to his diet, not only to maintain his lean appearance, but also to feel good inside. In the morning, he likes having omelet and fruit juice to start his day right. He also has cereal sometimes. For lunch, he focuses his diet on lean proteins, so chicken is his go-to source of proteins. At night, he either eats rice with fish, or pasta with chicken. During those days when he has his cravings, he eats pizza, burger, and fries with soda.