Acting Career in Spain and International Breakthrough
Paz Campos Trigo, professionally known as Paz Vega, was born on January 2, 1976 in Seville, Andalusia, Spain. When she was 15, she attended a performance of Federico García Lorca's La casa de Bernarda Alba. From hereon, she was certain she wanted to pursue acting.
She was accepted at the prestigious Centro Andaluz de Teatro stage school at age 16 and trained there for two years. She spent the next two years studying journalism before eventually moving to Madrid. She then made her television debut in Menudo es mi padre.
In 1997, she appeared in the TV shows Más que amigos and Compañeros. Two years later, she made her film debut in 1999's Zapping. That same year, she appeared in Sobreviviré. Also in 1999, she gained recognition for her role in the Spanish sitcom 7 vidas. The sitcom was considered as the Spanish version of Friends and became highly popular in Spain.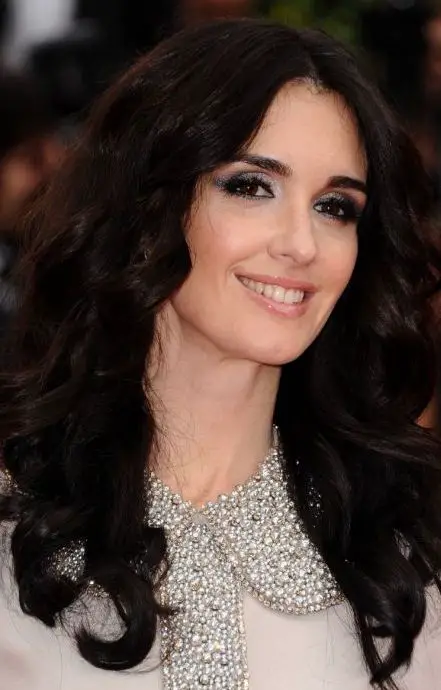 In 2000, she appeared in the film Nadie conoce a nadie and in the short film El chico en la puerta. The following year, she rose to wider stardom for her titular character in the drama film Sex and Lucia (Spanish: Lucía y el sexo). The movie became an international success, gaining Vega worldwide recognition as well.
This was followed by other Spanish feature films, including Sólo mía, Hable con ella, El otro lado de la cama, Novo, Carmen, and Di que sí. In 2004, she made her English-language debut in James L. Brooks' comedy-drama film Spanglish, starring alongside Adam Sandler and Téa Leoni.
The movie received mixed reviews from critics but it flopped at the box office, only earning more than $55 million on an $80 million budget. Nonetheless, it gave Vega wider recognition abroad. Her next film came two years later with Silberling's 2006 film 10 Items or Less.
In the movie, she starred opposite Morgan Freeman, where she played the role of Scarlet. Reception for the movie was mixed although the actors' performances were highly praised. The film also became the first one to be digitally available via the internet while it was still in theaters.
Later in 2006, she starred in the thriller movie Fade to Black, starring alongside Danny Huston, Christopher Walken and Diego Luna. The following year, she starred in the Spanish film Teresa, el cuerpo de Cristo (Theresa: The Body of Christ), followed by the Italian movie La masseria delle allodole (The Lark Farm).
In 2008, she starred opposite Jason Clarke in Jada Pinkett Smith's directorial debut The Human Contract. She then joined the cast of Frank Miller's The Spirit, which was both a critical and commercial failure. 2009 was a prolific year for the actress as she starred in five films: Not Forgotten, The Six Wives of Henry Lefay, Triage, Burning Palms and in the video game Wanted: Weapons of Fate.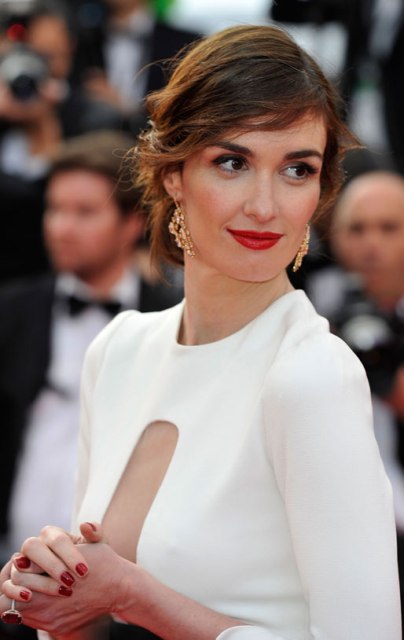 Subsequent Film Projects and Plastic Surgery
In the next few years, she starred in less well-known films such as Castro's Daughter, The Flower of Evil and Cat Run. In 2012, she did voice work for the film Madagascar 3: Europe's Most Wanted, which became a critical and commercial success, grossing over $746 million on a $145 million budget.
In 2013, she returned to Spanish cinema when she starred in the comedy feature I'm So Excited. She recently portrayed Maria Callas in the American-French biography film Grace of Monaco, starring alongside Nicole Kidman and Tim Roth. It opened the 2014 Cannes Film Festival but went on to receive negative reviews from critics.
Paz Vega's beauty is truly exceptional. Since launching an international career, the 38-year-old actress has been considered as the perfect example of natural beauty. But being in her late 30s, the Spanglish star is already showing signs of aging.
Recently, it's been noticed that Vega's face is slightly changing. With this comes the rumors that she may have had plastic surgery, causing her appearance to change a little bit. But experts claim that this isn't the case. The change in Vega's face is not a result of surgical enhancements but actually of getting older. Although the star's facial transformation is far from being unpleasant, as she surely is still pretty, it somehow implies that the natural process of aging is already in the works of doing its tricks.
Prestigious plastic surgeon Dr. Roger Amar said: "Paz Vega has lost a lot of facial-volume relative to her television premiere." The doctor then argued that this change has favored the Spanish star as it was more difficult to distinguish her cheeks from her cheekbones when she was younger.
Aging also transformed the projection of Vega's eyes, Dr. Amar stated: "At 20 years of age, her eyes, eyebrows…etc all featured natural harmony, a harmony that has been lost over the years as a consequence of aging." Although aging has already taken its toll on the actress, it definitely doesn't make Paz Vega less sexy and seductive.