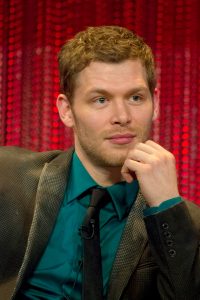 Actor Joseph Morgan first debuted in the television series Spooks in 2002. He next had notable guest appearances in Henry VIII and Hex. He also had his first film role in Eroica and followed by a part in Master and Commander: The Far Side of the World. He later starred as Philotas in the historical drama film Alexander. Back on TV, his first recurring role was in William and Mary.
After guest roles in The Line of Beauty and Silent Witness, he played recurring roles as Mick Mabley in Doc Martin and Tony Reece in Casualty. He simultaneously had performances in the films Kenneth Williams: Fantabulosa!, Mansfield Park, and Mister Lonely. In 2010, he played the lead in the miniseries Ben Hur. It was also during this period that he landed the role of Klaus Mikaelson in The Vampire Diaries, gaining him new-found popularity.
He reprised the said role in the spin-off series The Originals. While on these shows, the actor continued his cinematic career with roles in Open Grave, Armistice, 500 Miles North, Desiree, and Carousel. After The Originals ended in 2018, he joined the cast of the TNT series Animal Kingdom as Jed. This year, he starred in the new series Brave New World.
Joseph Morgan has worked in a lot of period movies and swords-and-sandals epics, which require a certain kind of strength and physicality as far as roles are concerned. That's why physical training is nothing new for him. For his role in Immortals, he went through bootcamp training.
Having major roles on television also require him undergo a fitness regimen to stay in good shape. As for his workout routine, it heavily consists of weights and cardio. But for the actor, exercising doesn't mean going to the gym every time. He also considers his outdoor hobbies, like sports, a crucial part of his fitness.