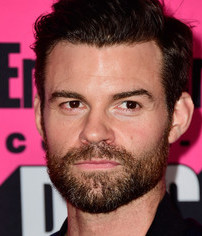 Daniel Gillies first had a brief role in the 1998 television film A Soldier's Sweetheart. He next appeared in an episode of Young Hercules. He had his first main role on television as Tim O'Connor in the New Zealand drama Street Legal, which aired in 2000. After this, he guest-starred in Mentors and Jeremiah, as well as appeared in the TV movie Snow Queen and the films No One Can Hear You and Various Positions.
In 2004, he played the role of John Jameson in the superhero film Spider-Man 2, as well as appeared as Johnny Wickham in Bride and Prejudice. He next had performances in the movies The Sensation of Sight, Captivity, and Uncross the Stars. He went on to make more guest appearances in such TV shows as Masters of Horror, The Glades, True Blood, and NCIS. In the 2010s, Gillies rose to fame for his role as Elijah Mikaelson in The Originals.
He simultaneously starred as Dr. Joel Goran in Saving Hope. He then reprised his role as Elijah in the spin-off series The Originals. The actor also ventured into filmmaking with his 2012 film Broken Kingdom. After The Originals, he starred as Mark in the television series Virgin River. To add, he recently starred in the film Occupation: Rainfall.
Daniel Gillies follows an active lifestyle that consists of his workout routine and other physical activities as his way of staying in his top shape. However, proper nutrition is alos just as crucial. That's why he always incorporates healthy foods into his diet. With this, he has also cut down on processed and junk meals, usually avoiding fatty and sugary foods. His food choices normally include white meat, whole grains, nuts, fruits and vegetables. He especially increases his protein intake when working out.