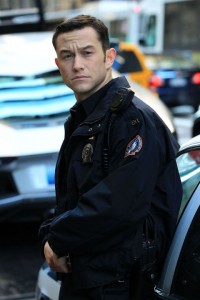 American actor Joseph Gordon-Levitt has been a familiar face since he was young. When he was 10, he appeared in A River Runs Through It and went on to achieve prominence for his starring role in 3rd Rock from the Sun as he was entering his teens. Before the 2000s, Joseph had starring roles in Halloween H20: 20 Years Later10 and Things I Hate About You. He took some time off in the early 2000s to attend college, but still chose acting afterwards. He roe to further fame in 2009 for his performance in (500) Days of Summer. In the 2010s, Joseph starred in mostly action-oriented films, such as in Inception, The Dark Knight Rises, Looper, and Sin City: A Dame to Kill For. He's also best known for his performances in 50/50 and Don Jon. He recently portrayed Philippe Petit in The Walk (2015) and will portray Edward Snowden in the upcoming film Snowden.
34-year-old Joseph Gordon-Levitt continues to shine recently with his promising projects in Hollywood. Newly married and continuous stardom, the Don Jon actor must be a happy man. Standing at around 5'9 1/2, Joseph is also fit and healthy. Though he's not as bulky-looking compared to other actors, Joseph can still deliver action-packed scenes in several of his movies. Interestingly, he played a bodybuilding fanatic in the movie Don Jon, but the actor said that his physique in the said film would be temporary as he's not keen in achieving a bodybuilder body in real life.
In real life, he instead likes physical activities he can enjoy with his friends like playing basketball or riding bicycles. But his character in Don Jon was the opposite so he needed to compromise and make physical adjustments. Joseph said he gained about 12 pounds for the role. To prepare for the part, he went to the gym everyday where he would work out for a couple of hours for six months. This technique was effective as the actor became bigger-looking in the film and it was all worth it as his performance in Don Jon was well-liked by critics and audiences.