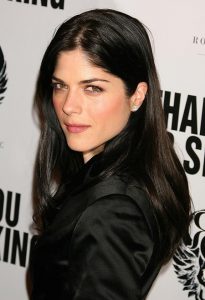 Hollywood star Selma Blair started her acting career in the mid-1990s. Her first notable role on the cinema was as Cecile Caldwell in 1999's Cruel Intentions. During the same year, she starred on the teen sitcom Zoe, Duncan, Jack and Jane. In the 2000s, she had performances in the films Legally Blonde, The Sweetest Thing, as well as portrayed Liz Sherman in the film Hellboy. She later had starring roles in the movies Pretty Persuasion, The Deal, The Fog, and The Poker House.
She next reprised her role as Liz Sherman in Hellboy II: The Golden Army. From 2008 to 2009, she co-starred on the short-lived series Kath & Kim. In the 2010s, she starred as Dr. Kate Wales on the FX sitcom Anger Management. In 2016, she portrayed Kris Jenner on American Crime Story. This year, she played Jade Duke on the black comedy series Heathers. In the 2010s, she had film roles in The Family Tree, Dark Horse, Columbus Circle, In Their Skin, Sex, Death and Bowling, Ordinary World, Mothers and Daughters, and Mom and Dad.
The 46-year-old actress is all about health and fitness. Being in the acting industry while being a mother, her schedule can be crazy, leaving her unable to exercise. Nonetheless, she still acknowledges the importance of following an active lifestyle. "I'm going to go to R4.0 to get in shape because I am so out of shape. You ever heard about it? It's amazing, Blair said as she talked about a fitness program she loves. "It teaches about nutrition and diet and you hike eight hours a day, and yoga, and massage." Her main goal is not to get slimmer. She just wants to feel healthy from the inside out. "I just want to feel good again. I want energy. I want my diet to get back on track, I've been slacking on the whole thing," said the actress.