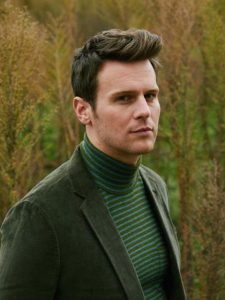 Hollywood actor Jonathan Groff had his career beginnings in 2007. He debuted on screen as Henry Mackler in the soap opera One Life to Live. He next appeared in the pilot Pretty/Handsome. In 2009, he made his cinematic debut in the film Taking Woodstock where he portrayed Michael Lang. The following year, he had roles in the films Twelve Thirty and The Conspirator. He also gained wider recognition for his recurring role as Twelve Thirty in Glee. In 2012, he starred as Ian Todd in the short-lived series Boss.
He next played the lead Patrick Murray in the HBO comedy-drama series Looking. Back in the movies, he headlined the film C.O.G., as well as voiced Kristoff in the Disney film Frozen. He went on to star as Craig Donner in the made-for-television film The Normal Heart and reprised his role as Patrick in the TV movie Looking: The Movie. He also appeared in the acclaimed film American Sniper. In 2017, he gained wider recognition for his role as Holden Ford in Mindhunter, which he will continue to play in the upcoming second season. He will also reprise his role as Kristoff in Frozen 2.
The actor's career continues to flourish recently. As he becomes more prolific as a performer, it also becomes a challenge for him to practice a regular workout routine. Still, he makes great efforts to make sure that he lives an active lifestyle. "I try to work out every day. Estelle Parsons, who at eighty-seven-years-old can run circles around me, told me that you have to exercise like it's brushing your teeth – just something you do every day," said the actor. "I do a lot of running, yoga, and am really into Barry's Bootcamp. Boxing is next on my list. And a hip-hop dance class. Constantly switching up workouts is important for me so that I don't get bored," he added.