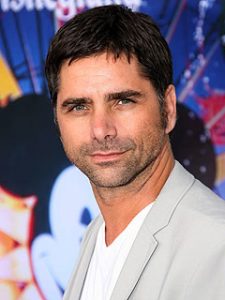 Hollywood actor got John Stamos his start in the soap opera General Hospital, playing Blackie Parrish from 1982 to 1984. After this, he starred as Matt Willows in the series You Again? His breakthrough role was as Jesse Katsopolis in the hit sitcom Full House, which he starred in from 1987 to 1995. In the movies, he made his debut in 1986's Never Too Young to Die. He next appeared in the film Born to Ride. After Full House ended, he starred in several TV films, including A Match Made in Heaven and How to Marry a Billionaire: A Christmas Tale. He later played the lead in the short-lived show Jake in Progress.
From 2005 to 2009, he became further known for playing Dr. Tony Gates in ER. He next guest starred in 4 episodes of Glee as Dr. Carl Howell. He later had notable roles in the shows The New Normal and Necessary Roughness. Following this, he played the lead in the sitcom Grandfathered. He recently reprised his role as Jesse Katsopolis in the Netflix Full House sequel Fuller House. Simultaneously, he starred as Dr. Brock Holt in Scream Queens and appears as a recurring character in the Lifetime series You. He's also appeared as George in the 2016 film My Big Fat Greek Wedding 2.
Surprisingly, John Stamos is already in his mid-50s. It is, however, apparent in his looks that he's younger than his actual age. So, what's his secret to his youthfulness and amazing physique? Aside from his usual gym habits, the actor also does Pilates. He doesn't seem to mind doing this workout even if the class he attends to consists of women.
Talking about, he said: "I go in and it's all women except for me. I'm the only guy there, and I know they make up these exercises like 'come over here, John, and do the penguin.' And then it looks like I'm getting a pap smear. They do it to make me look silly, but it keeps me in shape."