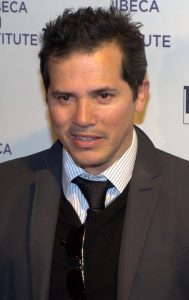 Hollywood actor John Leguizamo has been acting since the 1980s. He debuted in the 1985 film Mixed Blood and then guest-starred as Ivan Calderone in the TV series Miami Vice. He next starred in the short-lived sketch comedy series House of Buggin'. In the 1990s, he appeared in the films Die Hard 2, Night Owl, Carlito's Way, and The Fan. He then became known for starring as Luigi Mario in Super Mario Bros.
In 1995, he starred in the film To Wong Foo, Thanks for Everything! Julie Newmar, which earned him a Golden Globe nomination. He next portrayed Tybalt Capulet in 1996's Romeo + Juliet. In 1998, he starred as himself in the TV movie Freak, winning him the Primetime Emmy Award for Individual Performance in a Variety or Music Program. In the 2000s, he was the narrator for the show The Brothers Garcia.
He also played the role of Dr. Victor Clemente in ER. During this period, he starred in several feature films, including Moulin Rouge!, Collateral Damage, Assault on Precinct 13, Land of the Dead, Love in the Time of Cholera, and The Happening, among others. Leguizamo is also the voice of Sid in the Ice Age films. In the 2010s, he had performances in the movies Vanishing on 7th Street, Kick-Ass 2, American Ultra, John Wick, The Crash, and Nancy. He also recently played Raymond Santana Sr. in the miniseries When They See Us.
Already in his 50s, John Leguizamo stays in shape by following his workout routine, which includes working out at the gym, usually in the morning. His regimen combines cardio, weight lifting, and circuit training. He also plays sports and engages in outdoor activities like running, hiking, and swimming. He likes to mix his gym routine with other fun activities that he can do with his family and friends.