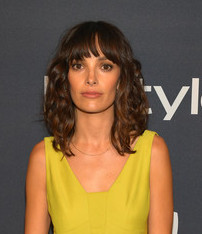 Hollywood star Jodi Balfour first appeared in an episode of The Philanthropist in 2009. She next appeared in the television movie Kongo, as well as guest-starred in 2 episodes of Tower Prep. In 2011, she had her first film role in Vampire, as well as played a small role in Final Destination 5. At the same time, she acted in the miniseries The Sinking of the Laconia.
She also guest-starred in R. L. Stine's The Haunting Hour: The Series, Supernatural, V, and Sanctuary. From 2012 to 2013, she played Samantha Sedaris in Primeval: New World. She simultaneously starred as Gladys Witham in the Canadian TV drama Bomb Girls. In 2014, she starred in the TV miniseries The Best Laid Plans, as well as acted in the TV movie Bomb Girls: Facing the Enemy.
During this period, Balfour also had roles in the films A Ghost Within and The Husband. She later landed starring roles in the show Quarry and Rellik, but both were short-lived. In 2017, she portrayed Jackie Kennedy in an episode of The Crown. More recently, she played Lori in some episodes of True Detective. She then starred as Ellen Waverly in the Apple TV+ show For All Mankind. Also in 2019, she starred in the feature film The Rest of Us.
Jodi Balfour stays in shape by following a healthy routine. For instance, she exercises and stays true to her fitness regimen. More importantly, she sticks to a healthy diet. She has since learned to control herself when it comes to her consumption of processed foods.
She's conscious about her carbs intake, as well as make sure she doesn't eat foods that are high in sugar and fat. Instead, she focuses on eating whole grains, fruits, veggies, and lean meat. She rarely has red meat or eats snacks. To feel full in between meals, she has smoothies combining fruits and veggies, almonds, or Greek yogurt.