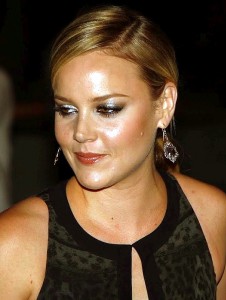 Actress Abbie Cornish is one of Australia's well-known imports in Hollywood. Beginning her career on television when she was in her mid teens, she eventually moved onto the big screen with her debut in 2000. Her starring role in the Australian movie Somersault released in 2004 made her a familiar name outside Australia, followed by another acclaimed performance in another Australian film Candy in 2006. Her international debut was that same year when she played a role in the British movie A Good Year, followed by another notable role in Elizabeth: The Golden Age. She wowed critics once again when she portrayed the lead role in Bright Star in 2009. In the 2010s, she's had starring roles in a couple of Hollywood movies, including Limitless, Sucker Punch, RoboCop, and most recently in Solace in 2015. She also became a well-known name in Hollywood because of her romantic relationship with Ryan Phillippe after his divorce from Reese Witherspoon.
Standing at 5'8, the 33-year-old actress is not only beautiful but also very talented, something she has proven many times already before. She's also remarkable for her slender yet curvaceous yet toned figure, which she maintains through a series of workouts and healthy eating habits. For her role in Sucker Punch, it was widely known that she more particularly underwent a stricter diet and more rigorous workout routine to develop her muscles.
Eating the right foods definitely helped, of course, which is why she eats clean and healthy foods even during normal days when she's not shooting. She believes in the importance of such habit to not only manage her weight, but also to look good inside and out. With this, she mostly incorporates cayenne pepper, pecorino, manchego, and sweet potatoes into her diet. For proteins, she eats chicken and fish. She also makes sure she has a balanced diet by having fruits and veggies regularly. To cleanse her body, she drinks lots of water daily. In addition, she makes sure she practices basic portion control.