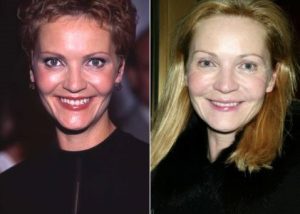 Early Career and Hollywood Recognition
Acclaimed actress Joan Allen was born on August 20, 1956 in Rochelle, Illinois, U.S.. In her high school, she was voted as the mostly likely to succeed. Following her graduation, she enrolled at the Eastern Illinois University before eventually transferring to the Northern Illinois University. It was in the second university that she finished her degree in theater.
Before venturing into television and film, she was first a stage actress and became productive as one. Her film debut came in 1985 with Compromising Positions. Years later, she won a Tony Award for her Broadway performance in Burn This. In the 1980s, she had supporting roles in the films Manhunter andPeggy Sue Got Married. Her career on the screen got more interesting in the 1990s when she portrayed Pat Nixon in the movie Nixon, which got her widespread acclaim, as well as nominations for Best Supporting Actress.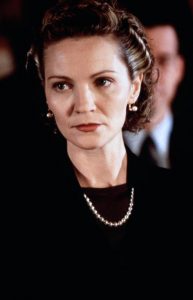 The following year, she portrayed Elizabeth Proctor in The Crucible, which also earned her significant praises. She gained another Academy Award nomination for Best Supporting Actress for her role in the film. Her success on the big screen didn't stop there as she had since starred in well-known feature films, such as in The Ice Storm, Face/Off, Pleasantville, and The Contender. For her role in The Contender in 2000, she was nominated for the first time in the Lead Actress category.
The rest of the 2000s was a good time for her. She starred in the made-for-television film The Mists of Avalon, for which she was nominated for a Primetime Emmy. In the next years to come, she starred in The Notebook playing Allie Hamilton's mother, The Bourne Supremacy and The Bourne Ultimatum as Pamela Landy, The Upside of Anger, and Hachi: A Dog's Tale. In 2009, she portrayed the titular character on the television biographical film Georgia O'Keeffe, for which she was nominated for a Primetime Emmy Award for Outstanding Lead Actress in a Miniseries or a Movie. In the 2010s, she had roles in A Good Marriage, Room, as well as on the TV series The Killing and The Family.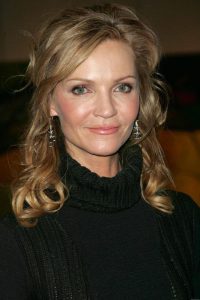 Has Joan Allen had Plastic Surgery?
The acclaimed actress Joan Allen has been acting in Hollywood for decades. As she ages, questions about her possible involvement with plastic surgery proliferates. It has been noticed recently that her although she's turning 60 this year, her face still lacks the lines and wrinkles that she's supposed to have in her age. With his, rumors of a facelift have been dawning on her. Looking at her face, her skin is kind of tight and her forehead is shiny. Typically, these are signs of going under the knife.
This possibility cannot also be ruled out because it has been known that actresses her age, or even younger, turn to cosmetic procedures to restore their youthful glow. Some plastic surgeons also noticed her plumped up cheeks, which could be a result of a cheek augmentation. Others doubt she had facelift because she still has a few lines and wrinkles. Having facelift means having a tighter face and zero wrinkles. Thus, it is also possible that her shiny face is a result of cosmetic enhancements such as dermal fillers and Botox.