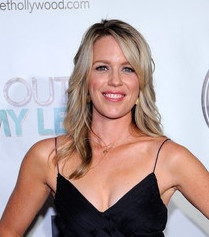 In 2002, Hollywood star Jessica St. Clair started her entertainment career with a 3-episode gig in The Colin Quinn Show. After this, she became a series regular in the television program The Smoking Gun TV. On the big screen, she debuted in the 2004 film Terrorists. This was followed by roles in the movies For Your Consideration, College Road Trip, and Stay Cool. From 2008 to 2009, she appeared in several episodes of Worst Week.
After this, she starred in the TV series In the Motherhood. Her career flourished in the 2010s, landing roles in such movies as She's Out of My League, Life As We Know It, Bridesmaids, Wanderlust, and The Dictator. At the same time, she had notable guest appearances in Weeds, Love Bites, and Veep. St. Clair gained wider recognition playing Suzanne MacNeil in Review, Emma Crawford in Playing House, and Katrina in The McCarthys.
From 2017 to 2019, she went on to star as Chloe Brown Mueller in the ABC sitcom American Housewife. Having a prolific career on TV, she simultaneously had recurring appearances in Bajillion Dollar Propertie$, Ryan Hansen Solves Crimes on Television, and Arrested Development. This year, she plays Mia in Avenue 5 and Kelly King in Space Force. Other film roles were in Addicted to Fresno, The House, Dog Days, and Like a Boss.
Jessica St. Clair stays in shape by following a healthy diet plan. She works out, she lives an active lifestyle, and most importantly, she eats clean, whole foods. Being in her 40s, she has since learned to cut back on carbs, sugar, anything that's bad for her, really. Instead, she eats lean meat in the forms of fish and chicken, salads, and plenty more fruits and veggies. She snacks on healthy foods in between, too, so that means lots of almonds, yogurt, more fruits, and smoothies. Every now and then, she indulges in a piece of chocolate or a brownie.