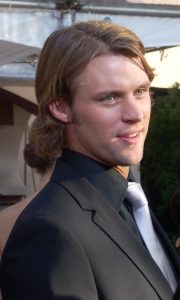 Australian actor Jesse Spencer got his start in the 1990s in his native Australia. He first became known for his role as Billy Kennedy in the Australian soap opera Neighbours. He played the said from 1994 to 2000. After this, he made his film debut in Lorna Doone. This was followed by roles in the movies Winning London, Stranded, and Swimming Upstream. He made his Hollywood debut playing Neal Fox in the US movie Uptown Girls.
Subsequently, he landed his Hollywood breakthrough as Dr. Robert Chase in the Fox series House, a role he played from 2004 to 2012. His stint on the long-running show made him a familiar face among television viewers. While in the show, he also had roles in the movies Flourish and Tell-Tale. Following House's finale in 2012, he started playing Matthew Casey in the NBC series Chicago Fire, a role he still currently plays. He has also reprised his role in Chicago P.D. and Chicago Med. Additionally, he had roles in the feature films Skum Rocks! and The Girl Is in Trouble.
The 39-year-old actor works out and it is apparent judging by his amazing physique. Switching from a brilliant doctor to a vigorous firefighter, the actor knew his character in Chicago Fire needed him to be stronger than ever. This is why the said role got him more active in the gym and motivated him to up his physical training. On the other hand, playing the character is already workout itself. It's been physically demanding for the actor that he even think of the physical challenges as some form of exercise as a consolation. In addition to his regular workouts and training for the show, the actor also keeps himself fit by being active outdoors. Growing up in Australia, he sure loves surfing, which he does still every time he has some free time.