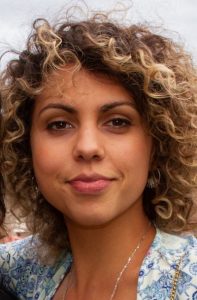 Actress Jess Salgueiro started her professional acting career appearing in short films in the late 2000s. In 2011, she made her film debut in the independent movie The Unleashed. Shortly after, she appeared in the movie Night Express. She later landed the role of Sherry in the television series The Strain, which she starred in from 2014 to 2017 as a recurring character.
She also guest-starred in Remedy and appeared as Nurse Cabrera in the medical drama series Saving Hope. She later had guest roles in Man Seeking Woman, Orphan Black, Beauty & the Beast, and Private Eyes. The actress next had performances in the films Mary Goes Round, Mouthpiece, and I'll Take Your Dead. She also continued her work on TV with guest appearances in The Bold Type, Ransom, Channel Zero, and Kim's Convenience. Afterward, she played recurring characters, Larissa in Mary Kills People and Mean Nanny in Workin' Moms.
She also appeared in 2 episodes of Condor and played Mary-Anne in 7 episodes of Letterkenny. In 2019, she appeared as Robin in some episodes of The Boys, as well as played Chandra Wei in The Expanse. Recently, she starred as Isabel in the Netflix series Tiny Pretty Things. She is also set to star as a recurring character in the upcoming superhero series Jupiter's Legacy. To add, Salgueiro starred in the movies American Hangman and Canadian Strain.
Jess Salgueiro stays in good shape by eating well. While she doesn't follow any strict diet plans, she typically avoids sugary and fatty foods. Hence, she's not much into fast foods and processed snacks. Her meals usually consist of whole grains, healthy fats, and proteins from fish, nuts, and beans.
She also makes efforts to not miss any meals, especially breakfast. To avoid hunger pangs throughout the day, she brings healthy snacks with her like almonds and some fruits. She also doesn't overeat especially when indulging in her cravings.