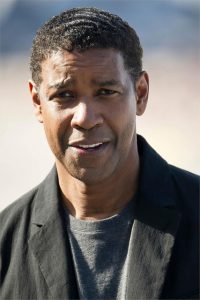 Hollywood's Denzel Washington got his career start in the 1980s. He made his film debut in 1981's Carbon Copy. His next notable role was as Steve Biko in the movie Cry Freedom. For his role as Trip in 1989's Glory, he won the Academy Award for Best Supporting Actor. His career even became more prolific in the 1990s. He played the titular character in Malcolm X and starred in the films The Pelican Brief, Philadelphia, Crimson Tide, Courage Under Fire, The Siege, and The Bone Collector.
In 2001, he played Detective Alonzo Harris in the movie Training Day, which won him an Academy Award for Best Actor. The rest of the 2000s saw him star in the movies John Q., Antwone Fisher, Man on Fire, The Manchurian Candidate, Inside Man, Déjà Vu, and American Gangster, among others. In the 2010s, he had lead performances in The Book of Eli, Unstoppable, Safe House, Flight, The Equalizer, The Magnificent Seven, and Roman J. Israel, Esq. This year, he will reprise his role as Robert McCall in The Equalizer 2. He was also recently nominated for the Best Actor Award at the Oscars for his performance in Roman J. Israel, Esq.
The actor is already in his 60s but it's apparent that he still looks fit. No wonder he can still pull off action-oriented performances in movies. So, how does he make sure that he stays in his top shape? His secret? He boxes. According to reports, the award-winning actor performs 10 rounds boxing fives days per week. With boxing, he's able to mix strength training and aerobic workout in one go. This helps him build muscles and burn fat at the same time. Plus, Denzel is still pretty much busy as an actor. With his active lifestyle courtesy of his prolific acting career, he's always out and about, which of course, is another form of exercise.