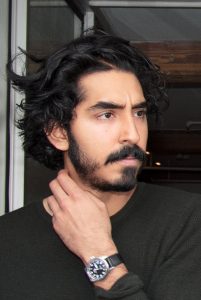 English actor Dev Patel had his career beginnings as Anwar Kharral in the British teen comedy-drama Skins. He starred on the said show from 2007 to 2008. After this, he landed the role of Jamal Malik in Danny Boyle's 2008 film Slumdog Millionaire. The movie won the Academy Award for Best Picture, earning Patel mainstream fame. He next appeared in an episode of Mister Eleven.
Later in 2010, he played Prince Zuko in the feature film The Last Airbender. He later had starring roles in the movies The Best Exotic Marigold Hotel and About Cherry. From 2012 to 2014, he played the role of Neal Sampat in the HBO series The Newsroom. He has since starred in the films The Road Within, The Second Best Exotic Marigold Hotel, and Chappie. In 2016, he portrayed Srinivasa Ramanujan in the film The Man Who Knew Infinity.
He also played the lead in the acclaimed film Lion. In 2018, Patel starred in the movies Hotel Mumbai and The Wedding Guest. Just this year, he portrayed David Copperfield in the feature film The Personal History of David Copperfield. The actor is also set to star as the lead in the upcoming movie Green Knight. Recently, he also appeared in 2 episodes of the web series Modern Love.
Dev Patel has undergone physical training to prepare for his role in Lion. He also admitted finding it hard to bulk up. "(It was) eight months of pushing weights and eating like a glutton but I had to do it because the real guy is very sporty and I'm a little wafer, so it was very difficult," said the actor. According to the actor, he trained hard for a couple of months. His hard work paid off since his role in the film was well-received by critics and audiences alike.