Career Beginnings and Hollywood Breakthrough
Alice Sophia Eve was born on February 6, 1982 in London, England. She is the daughter of actors Trevor Eve and Sharon Maughan. She has two younger brothers, Jack and George. She studied at Bedales School and then took her A-levels at Westminster School in London.
She then attended the Beverly Hills Playhouse and read English at St. Catherine's College, Oxford. During her time at Oxford, she performed in student productions of The Importance of Being Earnest, Animal Crackers, Scenes from an Execution and The Colour of Justice.
Her professional acting debut began in 2004 when she appeared as Miss Frayne in the film Stage Beauty. That same year, she appeared in the television film Hawking. In 2005, she made a guest appearance in the British television series The Rotters' Club, Beethoven and Agatha Christie's Poirot.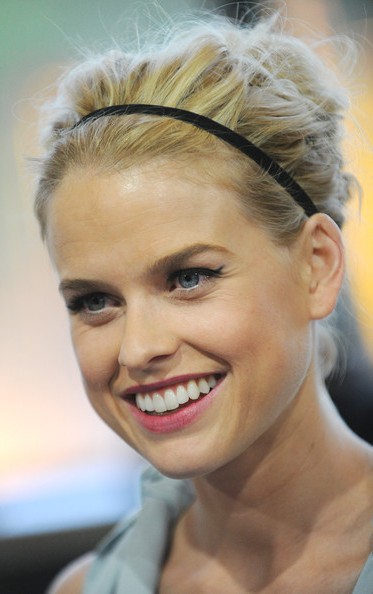 In 2006, she joined the cast of the British comedy-drama film Starter for 10, starring alongside James McAvoy and Rebecca Hall. The movie premiered at the Toronto Film Festival and went on to receive highly positive reviews from critics. Also in 2006, she starred as Esther in the television film Losing Gemma.
She next appeared in the British black comedy film Big Nothing, co-starring David Schwimmer and Simon Pegg. The film received mixed reviews from critics but it did not prove to be successful at the box office, failing to earn back its £3,000,000 budget.
In 2007, she appeared in the short film The Amazing Trousers. Her next movie project came two years later with the 2009 independent drama film Crossing Over, in which she starred alongside Harrison Ford, Ray Liotta, Jim Sturgess and Ashley Judd. It was a critical failure and earned over $3 million worldwide.
In 2010, she made her breakthrough in Hollywood when she starred as Molly in the American romantic comedy film She's Out of My League, opposite Jay Baruchel. Reception for the movie was mixed to positive but it proved to be a box office success, grossing $49 million on a $20 million budget.
Later in 2010, she played Erin in Sex and the City 2, starring alongside Sarah Jessica Parker, Kim Cattrall, Kristin Davis and Cynthia Nixon. Despite the movie's negative reviews, it became a huge commercial success, earning more than $305 million on a $95 million budget.
In 2011, she played a recurring role in the HBO series Entourage and starred as Lara Tyler in the British romantic comedy film The Decoy Bride. The following year, she played Emily Brandt in the thriller film ATM. The movie was widely panned by critics and was also a commercial failure.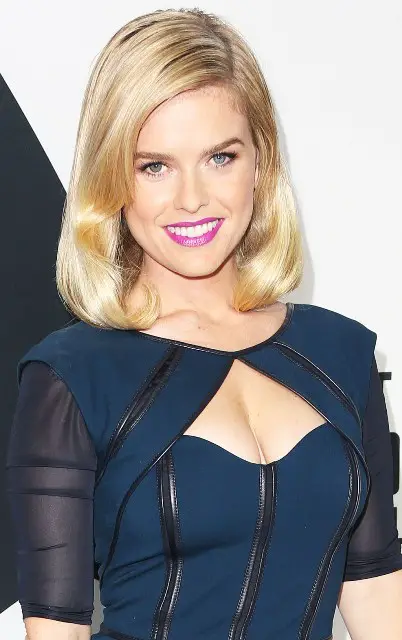 Continued Success and Plastic Surgery
She next starred as Emily Hamilton in The Raven, co-starring John Cusack, Brendan Gleeson and Luke Evans. Reviews for the film were mostly negative where the movie also suffered from financial failure, barely bringing back its $26 million budget with its total earnings of $26,059,817.
Later in 2012, she played Young Agent O in Men in Black 3. The movie was both a critical and commercial success, grossing over $624 million on a $215 million budget. Subsequently, she starred as Louise in Decoding Annie Parker, a drama film starring Helen Hunt, Samantha Morton and Aaron Paul.
In 2013, she starred as Carol Marcus in Star Trek Into Darkness. It became a critical success and also proved to be a blockbuster hit with a worldwide gross of over $467 million.
Gaining mainstream stardom for her role in She's Out of My League, the 32-year-old star has since attracted attention among viewers and with this comes people wondering if she has ever had plastic surgery. But the British actress is said to be one of those gorgeous women who found fame in Hollywood without the aid of plastic surgery.
Having some nude scenes before, observers are convinced that Eve has never had breast implants as her breasts don't look so perfect, having some droop and a lack of fullness, traits which are prevalent in the real ones. Experts such as Manhattan plastic surgeon Dr. David Shafer justified this by saying that the actress shows no signs of having some cosmetic work done.