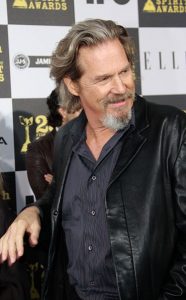 Hollywood actor and producer Jeff Bridges has a long, flourishing career spanning over five decades. He started acting as a child, debuting in the TV series Sea Hunt in 1958. As an adult, Bridges first built a prolific film career in the 1970s, debuting in Halls of Anger. In 1971, he starred as Duane Jackson in the movie The Last Picture Show, which earned him an Academy Award nomination for Best Supporting Actor.
He was again praised for his performance in 1974's Thunderbolt and Lightfoot, also getting an Academy Award nomination. During the '80s, he had notable performances in the films Tron, Starman, 8 Million Ways to Die, and Tucker: The Man and His Dream. In the 1990s, he starred as James Butler "Wild Bill" Hickok in Wild Bill. His performance as the titular character in 1998's The Big Lebowski also cemented his success. In the 2000s, he starred in The Contender, Seabiscuit, Tideland, and Iron Man.
Bridges then starred as Otis "Bad" Blake in 2009's Crazy Heart, winning him his first Academy Award for Best Actor. His performance as Reuben J. "Rooster" Cogburn in True Grit the following year also earned him a Best Actor nomination. He went on to star in the films The Giver, Seventh Son, Hell or High Water, Kingsman: The Golden Circle, and Only the Brave. Bridges will star as the lead in the upcoming series The Old Man.
Jeff Bridges is already in his 70s but that doesn't stop him from landing film and TV projects. He continues to flourish in his career and with that the personal responsibility to take care of himself. However, The Big Lebowski actor admits that he doesn't always keep up with his workout routine. "I could be kinder to my body," said the actor. "As an actor, a role can be a great excuse not to be in shape. I mean, you wouldn't want to see the Dude with a six-pack, so you eat that Häagen-Dazs. My weight goes up and down."